BMW Accessories
With Genuine BMW Accessories, you will always be perfectly equipped for every adventure.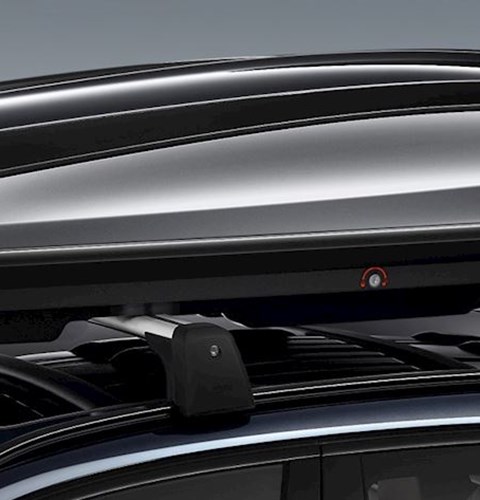 We offer genuine BMW parts and accessories at all of our Lloyd BMW Approved Service Centres in Cumbria, Lancashire and Newcastle upon Tyne.

Located in some of the country's top locations, including World Heritage sites and the Lake District National Park, Lloyd BMW has service centres in Blackpool, Carlisle, Cockermouth, Colne, Newcastle and the South Lakes.

Enquire Now
BMW Car Care
Keep your BMW looking good with BMW Car Care products, designed and tested for your BMW by the people who made it. With a range of interior and exterior cleaning products it's easy to make the best choice for your BMW.
View BMW Car Care Brochure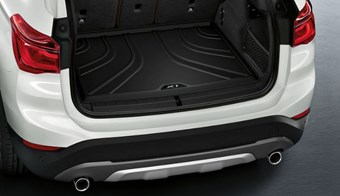 Genuine BMW Accessories
With Genuine BMW Accessories, you will always be perfectly equipped for that new hobby or new passenger to accommodate for example. The range of BMW Accessories ensures you get flexible, individual, tailor-made and of course unmistakable BMW quality solutions to meet life's changes. With exterior, interior, storage and technology solutions, discover the world of genuine BMW accessories today.
View BMW Accessory Brochure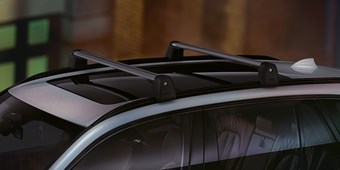 BMW Accessory Packs
We understand the importance of having the right accessories for whatever mood you're in, which is why we've developed a compelling range of BMW Accessories packs. As well as further enhancing the style and functionality of your BMW, they provide fantastic cost-savings compared to purchasing individually.
Browse BMW Accessory Packs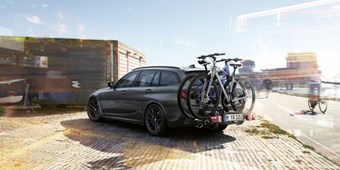 Travel Accessories
Whether you are taking your BMW abroad or looking forward to a staycation, BMW has a great range of Travel Accessories including roof boxes, roof bars, bicycle racks, interior storage upgrades and more.For those longer journeys, there is even a super selection of entertainment upgrades to keep the kids entertained as well as pet accessories specifically designed for your beloved pooch.What's more, take advantage of the Travel Accessory Packs which provide a great cost-savings compared to purchasing items individually.
Browse BMW Travel Accessories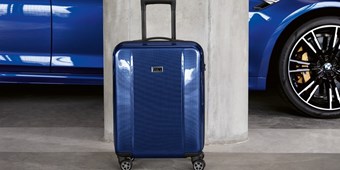 BMW Lifestyle Collection
BMW Lifestyle is created to the same high standards that is put into the creation of BMW cars. Every product is made using contemporary designs, quality materials and love of detail, therefore you can expect to experience quality in every purchase made. Whether it is BMW clothing or accessories such as polo shirts, jackets, sunglasses, headphones or watches, BMW Lifestyle has it all.
Browse BMW Lifestyle Collection
BMW Advanced Eye
Is the security of your BMW on your mind? Well, with new Advanced Car Eye 3.0, you can add an extra layer of surveillance.This innovative camera captures both front and rear HD video – even at night and while parked – by using the latest radar technology to detect, distinguish and document movement around your car.
Read More
Lloyd Recommends
With our aftersales offers at Lloyd Motor Group, we aim to make maintaining and servicing your vehicles as affordable as possible with offers and deals across service, maintenance and accessories to suit every budget.
Why Choose BMW Accessories?

BMW accessories are tailor-made for your BMW. They offer you more functionality or style, as well as a perfect fit every time. Buying genuine means you get high quality products that match your BMW.

You can buy Genuine BMW Accessories from your preferred Lloyd BMW dealership or online, and have them delivered to you. For some accessories, we will need your VIN – this is to ensure the compatibility with your specific BMW. You can find your VIN on the windscreen below your wiper blades or on your registration certificate.
Our BMW Accessories include accessory packs, travel accessories, lifestyle accessories and more.
Accessory Packs
Whether you're heading off the beaten track or simply want to give your BMW an even sportier edge, our BMW Accessory Packs give you the freedom to tailor your car to your requirements.

Travel Accessories
If you love travelling and exploring new places, our travel accessories can make your journeys more enjoyable and convenient. From sleek and spacious luggage sets that fit perfectly in your boot to practical items that keep you prepared for any situation, we have everything you need for a smooth trip.

Lifestyle Accessories
If you want to express your passion for BMW beyond driving it, our lifestyle accessories are perfect for you. From stylish clothing and accessories that reflect your personality to innovative gadgets and toys that entertain you and your family, we have something for everyone who loves BMW.
Get In Touch
Lloyd BMW Accessories
Simply fill in your details and we'll get back to you as soon as possible. Alternatively, you can call your local branch by telephone.
Customer reviews
Rating based on 5,005 verified reviews

Great service. Polite and professional.
Nigel Marshall
Blackpool BMW - March, 2023

Excellent place to buy a BMW
Kayser Tomal
Newcastle BMW - September, 2023

Martin was particularly helpful and good service
Eileen Siswick
Cockermouth BMW - September, 2023