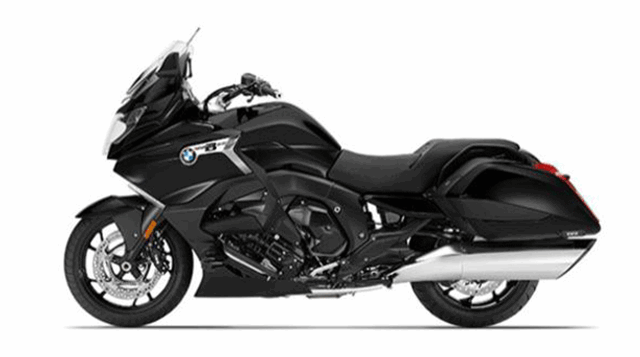 You're hungry for asphalt. For every mile. For new horizons. Then the Bagger is the motorcycle for your journey. With 6 cylinders, an extraordinary running smoothness and its impressive power development, it leaves no doubts – the journey begins now. The bike and you become one with the road in the typical Bagger silhouette: the chopped windscreen and the striking rear ensure an unmistakeable appearance. Behind its good looks is a great deal of innovative technology and a high level of comfort. Because those riding a Bagger casually enjoy the wind on their face. Cruising is part of the standard equipment here. So get going and enjoy the wind on your face – with the K 1600 B.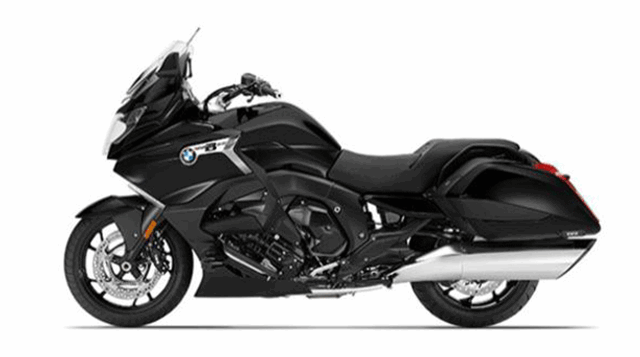 Unmistakeably Bagger. Unmistakeably different.
As it should be for a Bagger, it is brimming with presence and is made for gliding along. The sloping line of the silhouette makes the K 1600 B flat and streamlined. The "Blackstorm Metallic" colour in combination with the various black tones give the Bagger its shape and make it appear imposing and confident at the same time. The chopped windscreen and the striking rear section with LED indicators and brake lights integrated into the cases define the style. The black 6-cylinder completes the strong-charactered overall image. And with the standard tubular handlebars, the Bagger can be easily steered towards the horizon.

TAKE A RELAXED CRUISE ANYTIME. No distance is too far.
The 6-cylinder in-line engine ensures the desired dynamics with its unmatched running smoothness and power development. On tour with your boys, you will enter every bend dynamically and with agility. Its maximum torque of 175 Nm and 118 kW (160 HP) develop an incomparable and effortless push force. And 70% of the torque is already achieved at 1500 rpm.
This means even the smallest movement of your wrist makes you feel the K 1600 B's acceleration in an impressive way. After having arrived at your destination, the reverse assistant ensures effortless manoeuvring. By choosing Keyless Ride you add another technical highlight that perfectly rounds off the overall package.
Endless riding pleasure.
Whoever sits atop the Bagger will want to ride on. Thanks to the high level of comfort of this special bike, the riding time is unlimited. Because the standard dynamic ESA ensures optimum handling and riding dynamics. In addition, the "DYNAMIC" setting ensures soft damping comfort. The Bagger-typical footboards ensure relaxed posture and pure riding pleasure. With additional, more extensive optional accessories like the front speakers, Hill Start Control (HSC), pro shift assistant or additional storage compartments, you can improve the comfort in a fully customised way. With a relaxed posture and an unmistakeable presence, you are guaranteed to draw looks from your co-riders.
Get in Touch
K 1600 B
Simply fill in your details below and we'll get back to you within 24 hours. Alternatively, you can call your local branch by telephone.