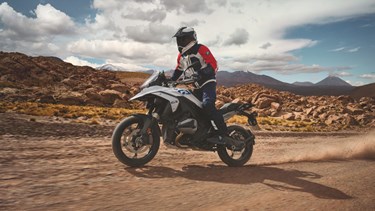 LLOYD BMW MOTORRAD
Write a new chapter with the highly anticipated all new BMW R 1300 GS.
Order Your 73-Plate Motorcycle
Explore the road on two wheels with a brand-new BMW Motorcycle.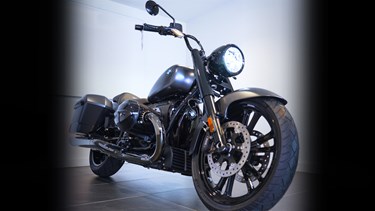 R 18 Roctane
In stock and ready to ride away.
Browse the BMW Motorrad Range
Services at Lloyd BMW Motorrad
Why Choose Lloyd BMW Motorrad?
We are the Authorised BMW Motorrad Retailer in Carlisle and surrounding areas in Cumbria and Southern Scotland. We offer market-leading sales and aftersales experiences that continually exceed expectations.
The Full Package
We can offer you the full range of BMW Motorrad services tailored to meet your needs and requirements.
Unique Showroom Experience
The experience of visiting our showrooms is second to none providing a relaxing environment for you to browse, configure and ride motorcycles right out of the showroom.
We've got History
Founded in 1976, Lloyd Motor Group has supported drivers for nearly half a century.
Lloyd Recommends
At Lloyd Motor Group we aim to make buying a motorcycle as affordable as possible with finance options and deals to suit every budget.
THE NEW BMW K 1600 RANGE
Take a relaxed cruise anytime with the K1600 Range by BMW Motorrad. The vast landscape will whizz past you while you enjoy totally relaxed cruising with luxurious comfort. Eat up the road ahead of you with these adventurous performance touring bikes.
DISCOVER MORE
Lloyd BMW Motorrad
Welcome to Lloyd BMW Motorrad, your local authorised BMW Motorrad retailer covering Cumbria and the Scottish Borders. Our customer satisfaction is our top priority. That's why we go above and beyond to make sure that your experience with us is nothing short of exceptional. Our team of experts is always on hand to answer any questions you may have and to help you find the perfect BMW motorcycle for your needs.

With a rich history dating back to 1976, we've been proudly supporting riders for nearly half a century. As a family-owned independent business, we take great pride in our nearly 50 years of experience and are known for our exceptional service standards and attention to detail.

When it comes to sales and customer service, we offer a wide range of both new and approved used BMW Motorbikes to cater to the preferences and needs of every rider. Whether you're looking for a brand-new BMW motorcycle or a high-quality pre-owned option, our team of experts at Lloyd Motorrad is here to guide you through the entire process. We're dedicated to providing you with outstanding customer service and support at every step of your journey.

At Lloyd BMW Motorrad, we understand the importance of keeping your motorcycle in top condition. That's why we offer a comprehensive range of aftersales services, including servicing, parts, MOTs, and repairs. Whether you're in need of a new BMW motorbike or want to ensure your existing bike stays in optimal shape, we have everything you need to enhance your riding experience.

Located in Carlisle, our dealership is ready to assist you on your motorcycle journey. Our goal is to ensure your complete satisfaction, which is why our team of experts is always available to answer any questions you may have and help you find the perfect BMW motorcycle that suits your requirements. From exploring our extensive selection of BMW motorcycles for sale to taking advantage of our comprehensive servicing and maintenance offerings, Lloyd BMW Motorrad is your one-stop destination.

From browsing our extensive selection of BMW motorcycles for sale, to taking advantage of our comprehensive servicing and maintenance offerings, you'll find everything you need at our Lloyd BMW Motorrad showroom in Carlisle today, we look forward to providing you with an exceptional experience that exceeds your expectations.

To stay tuned to the latest news, events and offers from Lloyd BMW Motorrad why not follow us on Facebook?
Customer Reviews
Rating based on 4,960 verified reviews

Great service from Stephen again 👏 well worth the ride from Newcastle
Peter Waites
Carlisle BMW Motorrad - April, 2023

Good range of kit and friendly staff.
Paul Sloan
Carlisle BMW Motorrad - July, 2023