Customer Feedback
At Lloyd Motor Group, we strive to create a unique customer experience that exceeds expectations. Here's what our customers have to say.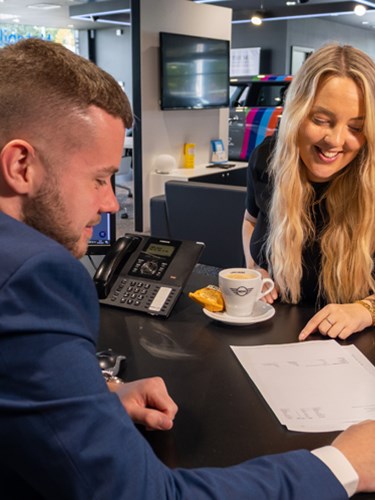 Lloyd's Kia Carlisle, very good staff friendly. They look after you. Just great service
Paul Budge
Carlisle Kia - February, 2023

A very fine car show room. The place in the south Lakes to buy your BMW
George Mackley
South Lakes BMW - February, 2023

Very helpful staff at Lloyd Kia. Excellent customer service.
Tristan Whittaker
South Lakes Kia - January, 2023

Great buying experience, highly recommend if you are looking for a new or used Volvo.
James Cowin
Carlisle Volvo - January, 2023
We Are Lloyd Motor Group
Equipped with a wealth of knowledge and expertise, our team of dedicated industry professionals are market leaders in supporting customers with their vehicle needs.
Learn About Us
Our mission at Lloyd Motor Group is to earn our customers' loyalty through the delivery of market-leading sales and aftersales experiences that continually exceed expectations.
The Full Package
We can offer you the full range of automotive services tailored to meet your needs and requirements.
Unique Showroom Experience
The experience of visiting our showrooms is second to none, providing a relaxing environment from state-of-the-art retail and service centres.
We've got History
Founded in 1976, Lloyd Motor Group has supported drivers for nearly half a century.