Personal Finance Options
Looking to buy a car on finance? We have advice on the different options available, including PCP, HP, PCH, and which will best suit you.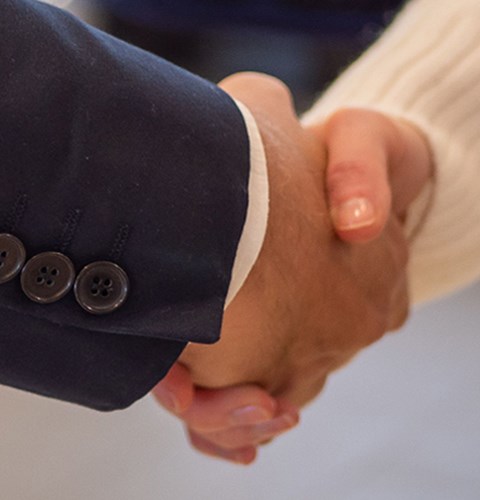 We appreciate that everyone has different needs when it comes to financing their vehicle purchase.

We offer a range of solutions which can be tailored to meet each private individual's requirements and circumstances, to make driving a new or used car from Lloyd Motor Group as affordable and simple as possible.

Browse the personal finance options we have available:
Personal Contract Purchase
A popular solution for our personal customers, Personal Contract Purchase (PCP) comprises an initial deposit (which could be your current vehicle in part-exchange) and then a series of monthly payments over a fixed term (typically 12, 24, 36 or 48 months). This is followed by an Optional Final Payment, at which point you either give the car back to us and use the value of the car as a deposit for your next car, or you pay the final payment amount to own the car outright.
Hire/Lease Purchase
This is the same as PCP above, but instead of having the Optional Final Payment at the end of the term, you will have paid the full value of the car by the end of the agreement and will therefore own the car outright.
Personal Contract Hire
As the name suggests, this is in effect a hire agreement where you pay an initial deposit (which could be your current vehicle in part-exchange). This deposit typically amounts to a multiple of the monthly payment amount. For example, if the car is £299 a month, the deposit might be 10 times that, so £2,990. You then drive the car for the agreed hire period which includes a maximum mileage allowance and may include maintenance such as scheduled servicing. At the end of the agreement, you simply return the car and then decide on your next car.
Motability
The Motability Scheme is available to help those with disabilities or the people who care for them to own a new vehicle. We have more information about how the Motability Scheme works and who is eligible on our Motability page.
Learn More
Get in Touch
With our Local Business Development Team
Simply fill in your details below and we'll get back to you as quickly as possible. Alternatively, you can call your local branch by telephone.
Customer Reviews
Rating based on 5,005 verified reviews

The most friendly and knowledgeable team, always create a warm welcome!
Laura Benson
Carlisle Kia - November, 2023

Friendly and knowledgeable people making the purchase of your new car a more relaxed experience.
James Moore
Carlisle Land Rover - November, 2023

Jamie Turnbull gave us excellent service. Thank you
Saskia Robinson
Carlisle Kia - October, 2023