Frequently Asked Questions
The unfortunate event of an accident is not something we are all prepared for, so if you find yourself in this position and left felt uncertain on what to do next, read our list of frequently asked questions below. 
Frequently Asked Questions
Do I have to follow my insurer's recommendation for accident repair?
No, you do not. It is your legal right to choose where your vehicle is repaired, after all, it is your car. Some insurance companies may advise a non-approved repair centre, by insisting your vehicle is brought to a manufacturer-approved centre, you protect any warranties. Your preferred choice should always be manufacturer-approved NOT insurance approved.
When do I pay my excess?
In most cases, your excess is paid when you collect your car.
Do you repair any make or model?
Yes. We do repairs on any make and any model.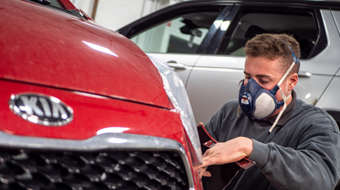 How long do repairs take?
Each repair varies. We will, however, discuss the estimated duration of repairs with you, and also keep you updated during the process.
Can you pick my vehicle up?
Yes we can. We have a collection and delivery service available subject to advance booking.
Do you use manufacturer parts?
Yes, at Lloyd Bodyshop we will only use genuine manufacturer's parts in the repair of your car. Across our five sites we are an approved repairer for:
BMW
MINI
Land Rover
Jaguar
Kia
Volvo
Porsche
Mercedes
Bentley
Does this affect my manufacturer's warranty?
If your vehicle is repaired by a bodyshop that has been approved for that manufacturer, your warranty remains intact.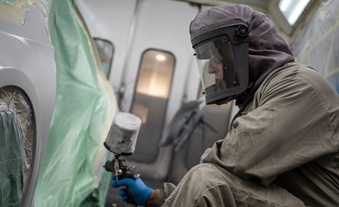 Will you be able to match the colour of my car?
Yes we can, we have state of art paint mixing systems that can match almost any colour.
Will I receive a courtesy car while my car is getting repaired?
Yes, we will supply you with a courtesy car for the duration of your repairs. (Subject to availability and status).
Will my vehicle be cleaned once it's been repaired?
Yes, we will wash and vacuum your vehicle after it has been in our workshop to ensure it looks its very best on collection.
Once my vehicle has been repaired does it come with any guarantee?
Yes, each repair we complete carries a Lloyd Bodyshop Lifetime Guarantee of Repairs. Please see above for more information.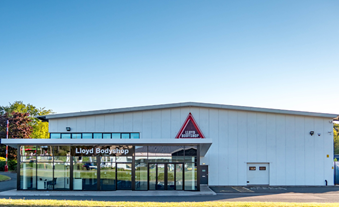 Can't find what you're looking for?
If you can't find what you are looking for please contact your local Lloyd Bodyshop and they will be able to answer any questions or concerns you have.
Find your local Lloyd Bodyshop
Get in Touch
Lloyd Bodyshop
Simply fill in your details below and we'll get back to you. Alternatively, you can call your local centre by telephone.
Customer reviews
Very Professional...face to face people who you have contact with very good. Repair was handled very well, plenty of contact etc.
George Smith
Kelso Bodyshop - November, 2022
Dealt with Paul, excellent advice and service and would recommend the company on how I was treated.
Andy M
Newcastle Bodyshop - May, 2023
First class service and top quality workmanship.
Anonymous
Newcastle Bodyshop - August, 2023
No one expects an accident or damage to their vehicle, so if you find yourself in this position and left felt uncertain on what to do next, read a list of our frequently asked questions below.