New MINI Cars: Explore The Range at Lloyd Motor Group
Our six MINI retail centres across the North of England all offer the full range of new MINI models with exclusive new MINI car deals available. Located in some of the country's top locations, including World Heritage sites and the Lake District National Park, Lloyd MINI has retailers in Blackpool, Carlisle, Cockermouth, Colne, Newcastle and South Lakes. From the iconic 3-door Hatch and the all-rounder Countryman, to the all-torque, all-action MINI Electric and thrilling John Cooper Works range, there's a MINI suitable for whatever adventure you're planning on taking. And, right now, we have a limited number of brand-new MINIs available for immediate delivery. Click below to browse current stock.
Why choose us for your brand new MINI?
When you buy from an approved MINI dealer like Lloyd MINI, you gain access to our expertise and support. Our expert sales executives have in-depth knowledge of the MINI range and can assist you in finding the perfect model that aligns with your lifestyle and preferences. We also provide genuine MINI parts and accessories, ensuring that your MINI remains in top condition.
What are the benefits of Buying a New MINI Car?
3 Years MINI Warranty: The MINI Three-Year Unlimited Mileage Retailer Warranty gives you peace of mind for the first three years of your ownership.
MINI Roadside Assistance: It's a reassuring feeling to know exactly who to turn to if the worst comes to the worst. With MINI Roadside Assistance, a MINI specialist is just one call away.
MINI Connected: A suite of intelligent functions, apps and services that connects you and your passengers to your MINI, linking you up securely and seamlessly with your world around you. It helps make your everyday life more convenient. And makes driving safer – and more fun.
MINI App: Thanks to its array of clever features, you can plan journeys more easily than ever before. Start from the comfort of your couch by planning your route from the app, then send it directly to your MINI's infotainment system so you're ready to go. Plus, you can use the MINI App on your smartphone to track down where you've parked and even check whether you locked your doors.
MINI Free-of-Charge 5 Day Drive-Away Insurance: A comprehensive policy. Once you activate it, you are covered from the moment you collect your MINI for 5 days.
Discover an exciting new MINI model at your local Lloyd dealership
We have six MINI centres across Cumbria, Lancashire and the North East.
Lloyd MINI Locations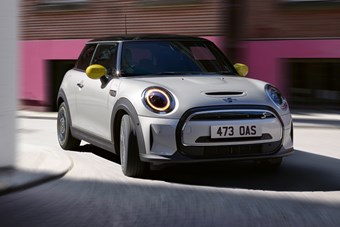 New MINI deals: take a look at our latest offers on iconic models
Chosen the MINI that's right for you? Then it's time to discover our current MINI offers.
Browse Offers
New MINI Models
Explore the Exciting Range of MINI's Latest Models, known for its iconic design and thrilling driving experience, we invite you to discover the exceptional line-up of the latest models available in 2023. If you're searching for a versatile SUV crossover, MINI offers a diverse selection to suit your needs and preferences.
Starting with the remarkable MINI Hatch, with the 3 and 5 door models you can experience the perfect blend of style and performance in a compact package. This iconic model continues to capture hearts with its distinctive design and agile handling. For those seeking a bit more space, the MINI Clubman, offers a unique blend of practicality and sophistication, while the MINI Countryman, provides an adventurous crossover experience with its spacious interior and optional all-wheel drive.
MINI also shines in the realm of electric mobility, with the MINI Electric, offering zero-emissions driving without compromising on MINI's signature charm. It delivers lively acceleration and a range that suits everyday commuting needs. Embrace the future of driving with MINI's commitment to sustainable motoring.
Regardless of the MINI model you choose, you can expect a car of exceptional quality, loaded with standard features, and boasting cutting-edge technology. The attention to detail ensures a premium driving experience, with luxurious interiors, advanced infotainment systems, and safety features that prioritize your peace of mind.
Our Services
MINI on Motability
View our range of models, offers & deals available on the Motability Scheme.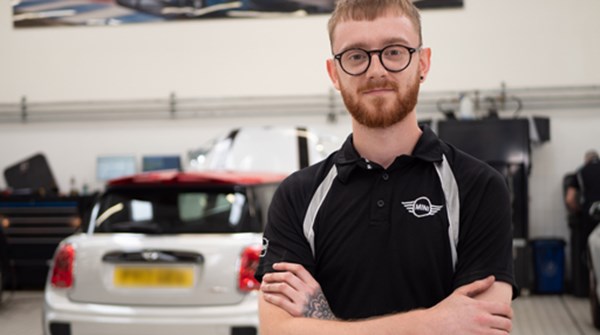 MINI Servicing, Parts & Repairs
From servicing, MOT and repairs by our MINI trained technicians, to parts and gifting.
MINI on Motability
View our range of models, offers & deals available on the Motability Scheme.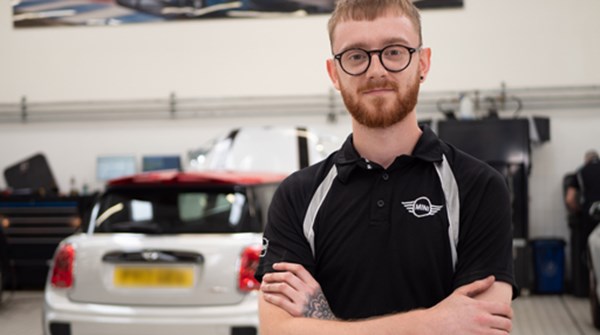 MINI Servicing, Parts & Repairs
From servicing, MOT and repairs by our MINI trained technicians, to parts and gifting.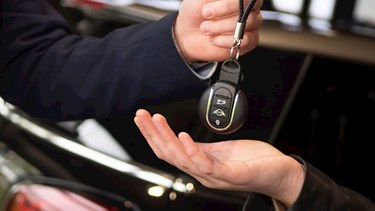 1-YEAR FREE INSURANCE
ON NEW MINI MODELS.
Order your new MINI before 29th June 2023 and you'll receive 1-years comprehensive insurance on us - that's zero insurance costs for one whole year! Terms & conditions, exclusions and further eligibility apply. Excludes MINI Electric and John Cooper Works models.
Find out more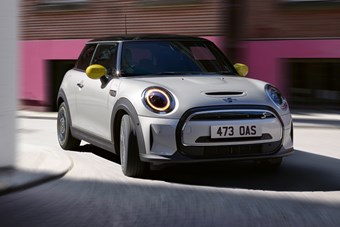 Thinking of Making the Switch?
There's never been a better time to make the switch to electric. To make a change for the better. In a MINI that's more positive and more fun than ever before. Wondering what the electric life might look like? Let us take you through it. Click below to discover the wonderful world of MINI Electric and how it might fit into your life. Spoiler alert: like a glove.
FIND OUT MORE
Customer Reviews

Great sales team, very informative highly recommended
Eulalie Bryant
South Lakes MINI - March, 2023

Exceptional customer service, particularly from Charles.
Eleanor Smith
Blackpool MINI - September, 2023

Brilliant courteous and professional service as always - a credit to the MINI organisation.
Robert Humphrey
Newcastle MINI - March, 2023

Great company to deal with, no problems a problem at all.
Susan Jenkins
Newcastle MINI - April, 2023

I was at Lloyd's BMW. Always nice and welcoming all the time from going in to leaving
Paul Wilson
Newcastle MINI - March, 2023

I was kept updated as to when my car was due to arrive. A very professional approach from Jack.
Darren Goodfellow
Blackpool MINI - October, 2022