Why Use Lloyd Bodyshop?
By choosing a manufacturer Approved Bodyshop, you can rest assured that your car will be returned to its original Euro NCAP safety rating.
Remember - It's Your Call, So Call Us First 0845 050 8650
---

In the unfortunate event of an accident, your insurer may suggest another repair centre which is not manufacturer-approved. In order to contain costs, these bodyshops may use non-genuine parts which could invalidate any current warranties on your vehicle.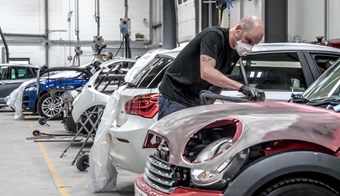 About us
We have highly-skilled technicians in fully-equipped workshops located near some of the country's top locations, including World Heritage sites and the Lake District National Park in Cumbria, Lancashire, Newcastle upon Tyne and Scotland. Our centres can be found in Blackpool, Carlisle, Colne, Kelso and Newcastle.
Find your local Bodyshop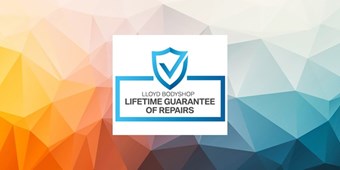 Lifetime Guarantee
At Lloyd Bodyshop, we are so confident about the quality of our repairs and workmanship that all repairs carried out at one of our Bodyshops come with a Lifetime Guarantee. When your vehicle leaves our workshop, we will issue it with a Bodyshop and Paint Certificate of Repair, this is to certify that the bodywork repairs to your vehicle are guaranteed for life and that your anti-corrosion warranty from new remains valid. *Terms and conditions apply. To keep the Lifetime guarantee of repairs in place; yearly-check ups must be attended for the remainder of your ownership of the vehicle.
Our 10 Commitments To Customers
Following an accident, our employees will support you and your insurer with advice and guidance
We will work with your insurer to make sure that you are not left stranded
When you contact us we will respond promptly
Our employees are trained to manufacturer standards, maintaining the highest levels of quality
We only use manufacturer-approved repair methods, ensuring a safe repair
We will always use genuine manufacturer parts and paint
We will ensure that you are kept informed during the repair process
Following the repair of your vehicle, the manufacturer anti-corrosion warranty will remain in place
We will return your car to you washed and vacuumed
We will always offer you tea or coffee whilst you wait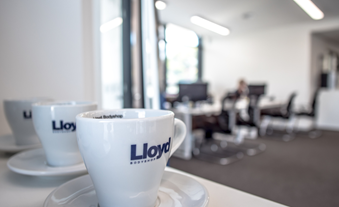 Frequently Asked Questions
The unfortunate event of an accident is not something we are all prepared for, so if you find yourself in this position and left felt uncertain on what to do next, read a list of our frequently asked questions.
Find out more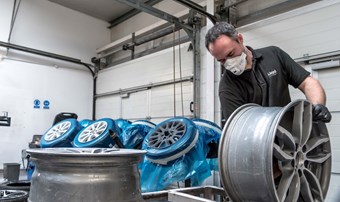 Repair Now, Pay Later
You don't start your journey expecting an accident, so when it happens, you may not have budgeted to cover a repair. At Lloyd Bodyshop, we now offer a solution to spread the cost of any repair that has not gone through your insurance, over 4 - 6 months on interest-free monthly payments.*Terms and conditions apply. Not to be used in conjunction with any other offer. Please speak to a member of our Bodyshop team for full terms and conditions.
Get in Touch
Lloyd Bodyshop
Simply fill in your details below and we'll get back to you. Alternatively, you can call your local centre by telephone.
Customer reviews
Very Professional...face to face people who you have contact with very good. Repair was handled very well, plenty of contact etc.
George Smith
Kelso Bodyshop - November, 2022
Dealt with Paul, excellent advice and service and would recommend the company on how I was treated.
Andy M
Newcastle Bodyshop - May, 2023