Adventure, everywhere. The CRF300L enlivens any weekday commute with an enjoyable, satisfying all-round performance. And, come the weekend, this is a motorcycle born to explore. Made for the adventurous dual-sport rider, the CRF300 RALLY is a small capacity machine packing heavyweight credentials – It's the perfect travelling partner – around town, or around the world.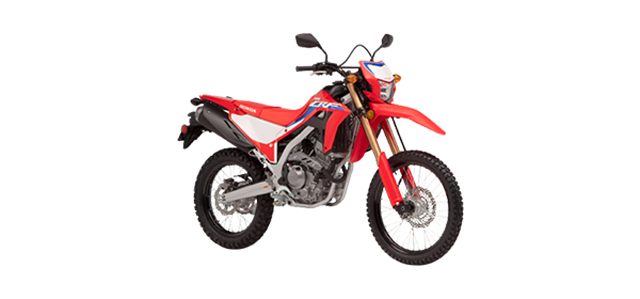 Customer Reviews

Great customer service, I contacted the service department for advice on my xadv, which they were very helpful and saved me a journey.
Anonymous
Carlisle Honda Motorcycles - September, 2022

Love this place, bikes bikes and more bikes, and accessories too.
Ray Cunneen
Carlisle Honda Motorcycles - May, 2023

Love looking round this place and "wishing" great bikes friendly staff and very clean inside
Elizabeth Hodgson
Carlisle Honda Motorcycles - November, 2022