BMW Travel Accessories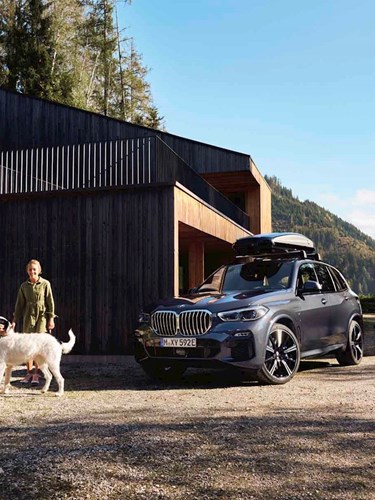 Roof Boxes
Whether you are taking your BMW abroad or looking forward to a staycation, take advantage of our range of roof boxes. Complete with secure locking that's easy to access. Available in 320L, 420L and 520L capacity sizes.
Enquire Now
Roof Bars
Our roof bars can be combined with all roof boxes and cycle carriers. They are easily installed and comply with the highest standards of quality and safety thanks to their sturdy construction.
Enquire Now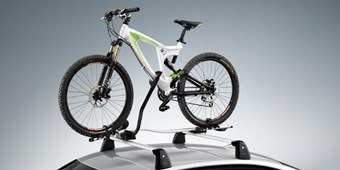 Bike Carrier (For Roof Bars)
The BMW roof bike carrier is the safest transport solution for racing, touring or children's bikes as well as for mountain bikes up to a maximum of 20kg.
Enquire Now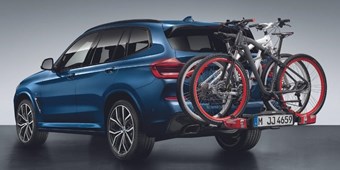 Tow Ball Mounted Bike Carriers
The easy to install BMW tow ball for suitable trailer tow hitches was specially developed for attaching the Original BMW rear rack for bicycles. It acts as a solid base for the bike rack's tow ball fastening system.
Enquire Now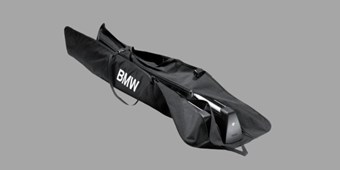 Roof Bar Carrier
This high-quality transport bag allows all BMW roof racks and roof cross bars to be transported comfortably. Featuring BMW lettering, the bag keeps any transport systems not in use secure and protected while in storage.
Enquire Now
Get in Touch
Lloyd BMW Travel Accessories
Simply fill in your details below and we'll get back to you. Alternatively, you can call your local retail centre by telephone.
Customer reviews

Firstclass 😃
Melvyn Parker
Blackpool BMW - April, 2023

Luke was so professional and explained everything completely. We felt totally reassured about everything
Mark Jackson
Cockermouth BMW - June, 2023

Excellent service, pleasant staff. Was made welcome and made to feel like our custom mattered! Thank you
Rachel Mandale-Chapman
Blackpool BMW - July, 2023