Company Car Drivers
Our business experts can provide you with the best finance options to suit your needs, including bespoke packages.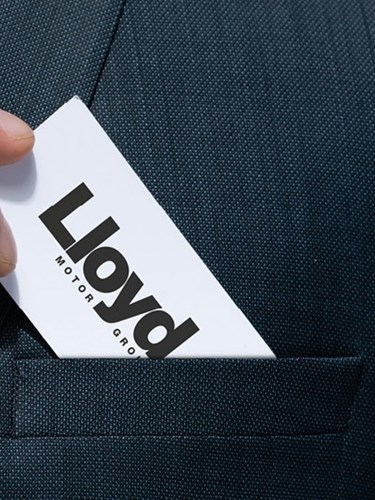 Company Car Drivers
Regardless of whether you lease one vehicle or a fleet of a hundred plus, we can help you increase driver safety and satisfaction, and take the burden of fleet management off your shoulders.
Our mission at Lloyd Motor Group is to earn our customers' loyalty through the delivery of market-leading sales and aftersales experiences that continually exceed expectations.
The Full Package
We can offer you the full range of automotive services tailored to meet your needs and requirements.
We've got History
Founded in 1976, Lloyd Motor Group has supported drivers for nearly half a century.
Unique Showroom Experience
The experience of visiting our showrooms is second to none, providing a relaxing environment from state-of-the-art retail and service centres.
Vehicle Leasing for Company Car Drivers
Company car drivers often spend a lot of time behind the wheel, so it's important that your car is comfortable, safe and equipped with everything you need. A company car also needs to make financial sense, and calculating tax and running costs can sometimes seem daunting.


Our dedicated Business Development Managers are on hand to answer your questions and help you find your perfect company car solution. Our business experts can provide you with the best finance options to suit your needs, including bespoke packages.


How Does a Company Car Scheme Work?
To qualify for a company car, employees usually have a permanent position within the business and have a regular work pattern.

Once employees join the scheme, their wages must not drop below the national minimum wage.

A company car is considered a privilege that is paid for by the employer, this is a benefit on top of their annual salary, and as such, employees who enter a company car scheme must also pay Benefit-In-Kind (BIK) tax.

If your company car scheme includes fuel, employees will also need to pay tax on their annual fuel allowance.
The amount of tax owed on company cars is based on carbon dioxide emissions and the list price. Different rules apply according to the type of fuel used. Rates may go up or down over different tax year.

If you're thinking about setting up a company car scheme but don't know where to start, please reach out to your local business development manager at Lloyd Motor Group. Browse all of our locations to find your nearest retail centre.

Our business vehicle experts can provide you with the best finance options to suit your needs, including bespoke packages.


What are the benefits for company car drivers?
No Financial Ties for the Employee
As the vehicle is leased through the business, the employee is not personally tied into a financial contract.

It is the company's responsibility to make sure the monthly payments are made on time, as well as any maintenance, servicing or MOT obligations.
No Unexpected Costs
If you are driving a company car, your employer will usualy cover insurance, car tax, servicing and maintenance.

Some companies also include a car fuel benefit, which often makes fueling your car cheaper, as fuel rates are based on a flat rate.
Low Benefit-in-Kind Rate
Tax rates are usually a small percente of a cars final cost.

This tax amount will be calculated from the vehicles CO2 emissions, fuel type and income tax rate.

Tax rates on electric and hybrid vehicles will be lower than other fuel types.
Recruitment Incentives and Employee Retention
A company car scheme is a great way to attract and retain members of staff.

A company car is an excellent way to show your current employees that you appreciate their hard work and set an example for new employees.
Current Offers
Our expert team is here to help, putting your fleet needs & business priorities first.
Browse Business Offers
Business Finance
Looking to purchase your business vehicle on finance? We have a range of options available to you, including BHP and BCH.
Learn More
Customer Reviews

Great shop good staff Andy & Anthony great lads always do the best they can
Jonathon Kit
Carlisle Honda Motorcycles - February, 2022

My car was recalled, they dealt with it quickly and were very pleasant staff.
Anonymous
Cockermouth BMW - January, 2022

Friendly professional staff and a beautiful showroom.
Simon Caudwell
Newcastle MINI - September, 2022

A confusing situation on my behalf but handled with great expertise. Staff were brilliant and sorted the problem out.
Bryan McGee
Newcastle MINI - January, 2022