Jaguar Travel Accessories
Jaguar can offer an extensive range of exterior accessories for all Jaguar vehicle types. We have a huge range of products and accessories ready for you to personalise your vehicle with.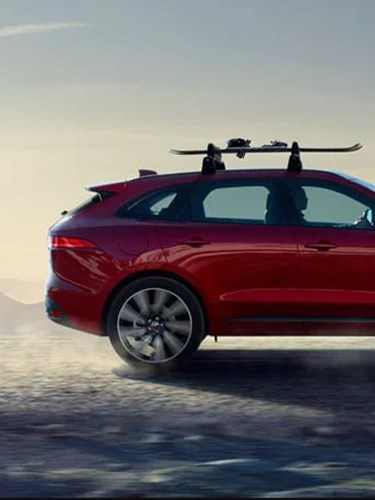 Rear Mounted Cycle Carrier Kit
Premium rear mounted cycle carrier provides a convenient bike carrying solution with quick release loading attachments and secure locking mechanism. Attaches to the vehicle using the two tow eye mountings. Electrical connector fitted below rear of vehicle to power lights - side lights, stop lights and indicators included. Clever design allows carrier to be tilted away from vehicle when fitted allowing access into the rear tailgate.
Enquire here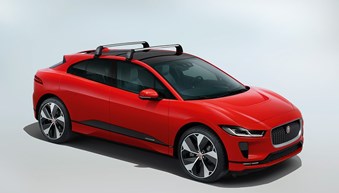 Roof Cross Bars
These elegant, durable bright finish cross bars, mounted to the bodyside of the vehicle, enable the use of a wide range of roof carrying accessories. The design helps to maximise the space available allowing multiple accessories to be added. The cross bars are easy to attach or remove, with the use of a supplied tool, and are also lockable for security. The aerodynamic profile minimises drag and wind noise
Enquire here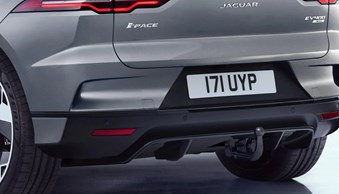 Towing System
Bespoke towing system featuring a detachable tow ball. Towing capability of up 750kg, nose load of 45kg. Towing electrics are included. A unique rear valance is also included within the kit. This valance provides a removable cover allowing access to the towing equipment. When not in use the cover ensures a clean attractive finish concealing the towing system
Enquire here
Get in Touch
Jaguar Travel Accessories
Simply fill in your details below and we'll get back to you. Alternatively, you can call your local centre by telephone.
Customer reviews

Excellent service
Richard Pilkington
Carlisle Jaguar - April, 2023

I would like to thank Roxana at Jaguar for her fantastic customer service when I was buying my first car.
Prince Magar
York Jaguar - April, 2023