The new BMW M4 Competition is all about you. With a superb range of paint finishes, three choices of brake calipers – now available in red, black or blue – and a wide selection of optional enhancements for wheels and seat colour combinations, high-performance driving now fits like a glove. Add to this the fantastic complement of standard design elements, such as the carbon-fibre-reinforced plastic (CFRP) roof and distinguished high-gloss black runner boards beneath the doors, and you are sure to grab attention.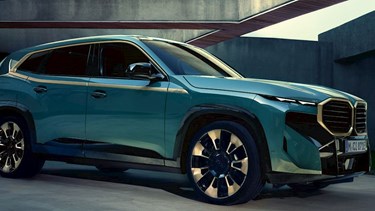 THE FIRST-EVER BMW XM.
EXPRESSIVE. ELECTRIFIED.
The BMW Concept XM – high performance, electrified. The most expressive statement in almost 50 years of BMW M. A unique X for the M brand, displaying the new front-end design of luxury at BMW.
Discover more
Customer Reviews

Customer service is impeccable. Cannot fault anything. Would highly recommend it.
Jayne Brown

Excellent service with extremely helpful and courteous staff.
Derek Salisbury
Blackpool BMW - July, 2022

Great service, friendly and helpful staff. Gary being the standout :)
Callum Mcewan
Blackpool BMW - July, 2022

Very professional, very pleasant, no issues. Nice visit to BMW Cockermouth.
Stephen Lofthouse
Cockermouth BMW - March, 2022

Best BMW garage in the northwest, I travel a long way to go here!
Scott Barrett
Blackpool BMW - October, 2022