Volvo C40 Recharge. Discover our first pure electric crossover with leather free interior and Google built-in. Order yours today.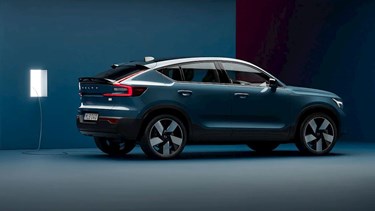 Volvo C40 Recharge Pure Electric
Get to know our electric newcomer.
Customer Reviews
Rating based on 5,005 verified reviews

Friendly helpful staff
Graeme Smith
Carlisle Volvo - June, 2023

Fabulous and knowledgeable staff for everything Volvo, highly recommended.
Gary Coombes
Carlisle Volvo - February, 2023

Fantastic dealer, great service department.
Ian Podmore
Carlisle Volvo - March, 2023

Good advice and service received.
Malcolm Reay
Carlisle Volvo - September, 2023

Quick and efficient when we popped in with a faulty sensor. Was reset within 15 minutes and we could continue our journey. Thank you
Les More
Carlisle Volvo - April, 2023