Business Finance
Looking to purchase your business vehicle on finance? We have a range of options available to you, including BCH and BHP.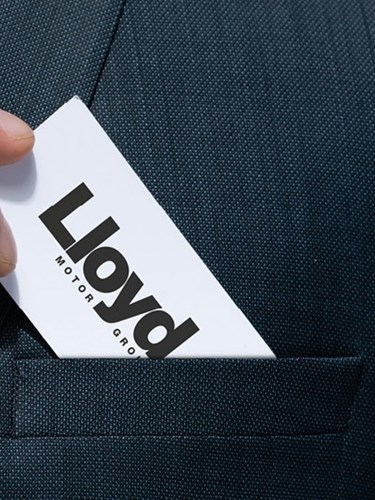 Business Lease Deals & Contract Hire
We appreciate that each business is unique and will have different needs when it comes to financing businesses vehicle purchases.

We have skilled and dedicated Business Sales Specialists who are able to help you understand how best to finance your vehicle for business purposes, whether you are a company car driver or fleet manager.

With retailers in some of the country's top locations, including World Heritage sites and the Lake District National Park, we operate across Cumbria, Lancashire, Newcastle upon Tyne, North Yorkshire, and Scotland.

From taxation implications to cost of ownership calculations, our dedicated Business Sales Specialists are here to help identify the right car and finance solution for you.
What is the best business finance option for you?
You will need to assess the affordability of the finance type, plus any terms and conditions for your business that come with this type of loan or contract. To help you decide on the best vehicle financing options for your business, you will need to think about:
How much you can afford to borrow.

How long you want the car for.

How you intend to use it.
To make driving a new or used car from Lloyd Motor Group as affordable and simple as possible, we offer a range of business finance options that can be tailored to meet each of our corporate and business customer's requirements and circumstances.
Our finance solutions include:
Business Contract Hire
Business Contract Hire is useful if you receive a company car allowance. This is a commonly-used solution for company car drivers and business owners. It is the same as Personal Contract Hire, but payments are calculated as being "+ VAT", and you may able to claim back some of the rentals and VAT depending on the CO2 emissions of the vehicle. Our centres have dedicated Corporate Specialists to help you identify whether this is a cost-effective solution for your business.
Benefits of Business Contract Hire
Fixed leasing fees to improve your cash flow with fixed low monthly payments
Leasing allows you to benefit from an additional source of funding, leaving you to concentrate on running your business
Be safe in the knowledge your vehicle is being maintained by dealers using genuine parts
No more maintenance bills or suspicious garage costs if you choose our maintenance-inclusive contracts
The flexibility of initial lease options.
No worries about disposing your car at the end of the contract.
You can also choose the convenience of various service, maintenance and repair packages.
Eliminates the hassle of vehicle disposal. When your agreement comes to an end, you can hand back the keys of your vehicle with nothing more to pay, or take out a new agreement for the vehicle of your choice.
Business Hire Purchase
Hire purchase are finance agreements for business vehicles, for non-VAT registered businesses that want to own their vehicles.
Benefits of Business Hire Purchase
It makes budgeting easier as it allows you to spread the cost of payments over an agreed period of time.
You can enjoy the flexibility of no mileage limitations.
It allows flexibility of payments. You can choose lower monthly payments by paying a larger value or balloon payment at the end of your agreement.

At the end of the agreement you will have ownership of the vehicle.
Our mission at Lloyd Motor Group is to earn our customers' loyalty through the delivery of market-leading sales and aftersales experiences that continually exceed expectations.
The Full Package
We can offer you the full range of automotive services tailored to meet your needs and requirements.
We've got History
Founded in 1976, Lloyd Motor Group has supported drivers for nearly half a century.
Unique Showroom Experience
The experience of visiting our showrooms is second to none, providing a relaxing environment from state-of-the-art retail and service centres.
Get in Touch
With our Local Business Development Team
Simply fill in your details below and we'll get back to you as quickly as possible. Alternatively, you can call your local branch by telephone.
Customer Reviews

Excellent service from Harry Mak when buying our Kia, All staff friendly and helpful, An enjoyable experience 10 out of 10
Alan Gilpin
South Lakes Kia - November, 2022

Helpful and professional staff. No query is treated as trivial and nothing was a problem during my purchase.
Brenda Brooks
Carlisle Kia - March, 2022

Very good customer service, going the extra mile for the customers.
Tom Howard
South Lakes Kia - November, 2022