Volvo Smartphone Integration
Smartphone integration consists of both Apple CarPlay and Android Auto, and it means you can use your smartphone in a simple and safe way in the car. The technology allows you to control the functions in your smartphone, using the voice function, the steering wheel controls, or the car's touch display.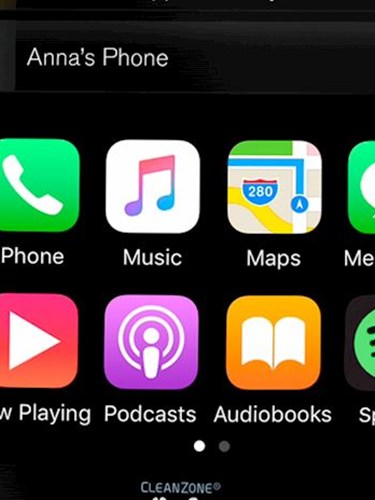 By integrating your smartphone with the car's functions, it is easier to write text messages, make calls, and navigate. Smartphone integration also supports other applications that have been downloaded to your smartphone, such as Spotify.

Thanks to the voice function included in the Smartphone integration, you can keep fully focused on the road. The voice function helps you not only to read and write text messages but also to call contacts in the phone book via voice control.

To use the map application you can either enter the destination on the car's touch display or state the destination via the voice function.

Facts & Advantages

• Smartphone integration can be controlled using the touchscreen, steering wheel controls or via the voice function.

• To activate Smartphone integration, connect your smartphone to the car's USB port.
• Your smartphone charges when it is connected to the car via USB.

• Smartphone integration offers better sound quality than Bluetooth.

• Smartphone integration consists of Apple CarPlay and Android Auto.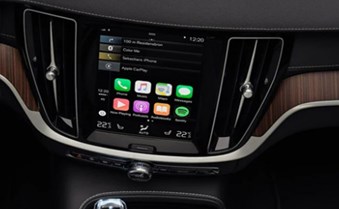 Special Offer
Volvo's Smartphone Integration system is now available with an amazing discount. For more information or to book your Smartphone integration upgrade, please feel welcome to contact us on 01228 400701 or fill in the form below and a member of our team will be in touch.
Click here for more information
Get in Touch
Lloyd Volvo Service
Simply fill in your details below and we'll get back to you. Alternatively, you can call your local centre by telephone.
Volvo Service

Very nice and friendly people, very professional. Excellent service.
Ancuta
South Lakes Volvo - January, 2023

Quick and efficient when we popped in with a faulty sensor. Was reset within 15 minutes and we could continue our journey. Thank you
Les More
Carlisle Volvo - April, 2023

Very very good service offered drinks and bits 👏 👍 most appreciated
Scott Wylie
South Lakes Volvo - February, 2023