Working With Us
Want to become part of the Lloyd Motor Group family? Here you can learn more about who we are, our mission, vision and values and what a career at Lloyd Motor Group may look like.
Why Start Your Career With Us?
Our business is constantly growing through continued success and acquisitions, so we are always looking for new people to join us. We welcome speculative applications and use those to contact prospective employees when roles become available.

We are proud of our career development success stories, and many senior managers in our business have been promoted from within.
Our Mission
To earn our customers' loyalty by delivering market-leading sales and aftersales experiences that continually exceed expectations.
Our Vision
We embrace a culture of shared responsibility and respect at Lloyd Motor Group. We strive to have clear goals that are bought into naturally but still allow entrepreneurial spirit and flair. We want to offer work opportunities and advancement within a business where everyone has a voice and can thrive. We believe that this will make us a great place to work and a great place for our customers to experience.
To achieve our vision and mission, we have a strategy that has three clear pillars:
Nurture Talent
We are a growing company committed to career opportunities and advancement for our people.
Strive for Excellence
We strive for excellence in all we do to create a unique customer experience that consistently exceeds expectations and positively sets us apart.
Inspire Our Team
We strive to inspire our teams through a shared passion and belief in our vision and core values.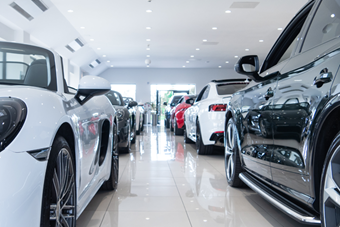 Work with Premium Brands
Our partners include BMW, MINI, Jaguar, Land Rover, INEOS Grenadier, Kia and Volvo, BMW Motorrad, and Honda Motorcycles. They provide extensive training and development for many of our customer-facing and technical roles, which we back up with our in-house training opportunities. With regular performance reviews and an open-door policy that encourages regular feedback and communication, we believe we provide a great place to work, whatever your role.
These values guide everything we do towards being a great place to work and a great place to do business
Act with Integrity and Respect
Our successful history drives us to do the right thing and create an environment where everyone is proud to contribute.
Vibrant, Energetic & Urgent
We strive for these values in all we do to create a unique experience that positively set us apart.
Quality Service
Ensure we maintain our attention to detail to exceed expectations and deliver experiences that our customers and colleagues admire.
Join Our Team
We always seek people with commitment, determination, and enthusiasm to join Lloyd Motor Group. In return, we offer a rewarding and satisfying career, with the opportunity for continuous career development and a chance to study for relevant qualifications.
View Our Current Vacancies
Customer Reviews

Excellent, informative and friendly service.
Joan Greenwood
Carlisle BMW - December, 2022

Had a great experience with a lovely sales lady. She gave a more than fair allowance on my old car.
Declan Sweeney
Carlisle BMW - October, 2022

Great service and friendly staff as always. 5-star service 👍👍
Paul N
Newcastle BMW - March, 2022