HOW TO APPLY
There are various ways to apply for roles within Lloyd Motor Group. See options and our advice below.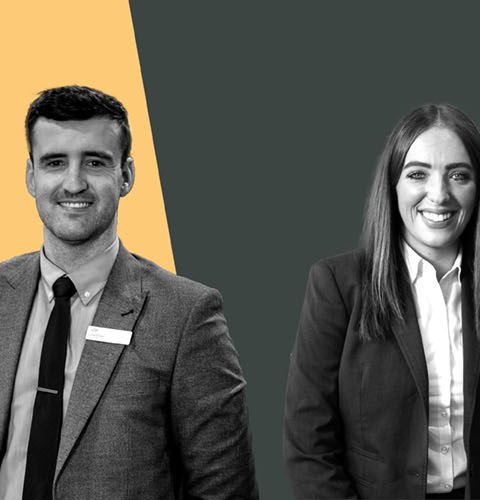 The first is applying to a specific position promoted here in our Current Vacancies section. Salaries are discussed at the second interview stage, but please advise us of salary expectations in your cover letter/email. The process after that comprises of:
Application received by us
We will confirm by email that we have received your application. The recruitment team and reporting manager will then shortlist applications. After that, you will be contacted to let you know whether you have been shortlisted for an interview or have unfortunately been unsuccessful on this occasion.
Shortlisted applicants will then be invited to an interview with the reporting manager. Depending on the role, second interviews may take place.
If you succeed after the interview, we will issue an offer of employment via email and post.
We are always happy to receive CVs, which we keep on file for when future positions become available.
Should we consider you suitable for a particular role, we will contact you and arrange an interview or Assessment Day per the above procedure.
We understand that you might have already found new employment in the meantime, so we can remove your CV from our files if you wish.
You can send your CV to recruitment@lloydgroup.co.uk, or call us on 01228 635366.
We are always eager to hear from people interested in roles at our business. Please select the area and/or vacancy you are interested in, or let us know the types of roles you're interested in within the comments. We'll contact you if we have any suitable vacancies.
Even if we don't currently have an opening that matches your interests, we can notify you about future opportunities.
If we consider you suitable for a particular role after you submit the form, we'll be in touch for more information or to arrange an interview or assessment.
Get In Touch
Your next career move could be just a click away
We're looking for driven, focused and vibrant people. If we don't have a role that matches your interests, we'd still love to hear from you. Fill out our form to let us know the types of roles you're interested in. You'll be the first to hear about suitable vacancies.
Our mission at Lloyd Motor Group is to earn our customers' loyalty through the delivery of market-leading sales and aftersales experiences that continually exceed expectations.
The Full Package
We can offer you the full range of automotive services tailored to meet your needs and requirements.
We've got History
Founded in 1976, Lloyd Motor Group has supported drivers for nearly half a century.
Unique Showroom Experience
The experience of visiting our showrooms is second to none, providing a relaxing environment from state-of-the-art retail and service centres.
Interested in Joining Our Team?
We are always looking for people with commitment, determination, and enthusiasm to become Lloyd Motor Group employees. In return, we offer a rewarding and satisfying career, with the opportunity for continuous career development and a chance to study for relevant qualifications.
Browse Our Current Vacancies
Customer Reviews
Rating based on 5,005 verified reviews

Great service 👏 👍
Manuel Lopez
Newcastle MINI - October, 2023

Bought 6 months ago. After sales assistance was required and was superb. Ian was first class.
Stephen Felton
Newcastle MINI - August, 2023

Excellent customer service and friendly staff
Smaira Sulaiman
Newcastle BMW - April, 2023

Polite and courteous
Shirley Lapping
Carlisle Kia - April, 2023