AUTOTRADER
See our used stock featured on the UK used car portal, Auto Trader, or explore our used cars for sale.
Lloyd Motor Groups offers a wide selection of vehicles from our trusted dealerships, providing you with the assurance that you are purchasing a quality used vehicle. You can see our used stock that featured on the leading UK car portal, Auto Trader, vy exploring our used cars for sale.

Established in 1977 and founded by John Madejski, Autotrader started out as an automotive advertising magazine, and was popular amongst both drivers and retailers looking to buy and sell cars. Since the creation of its first website in 1996, Autotrader has become a trusted partner of each of our BMW, MINI, Jaguar, Land Rover, Kia, Volvo, Lloyd Premium and Lloyd Used Car Retail Centres.
We understand that purchasing a used vehicle can come with concerns about vehicle history and pricing transparency. That's why we provide clear and concise information about the history of our vehicles and offer transparent pricing to ensure that you have all the information you need to make an informed decision.
Our high customer reviews demonstrate our commitment to providing excellent customer service and reliable used vehicles. You can trust us to help you find the perfect car for your needs.
How does Autotrader work?
Finding and buying your car with us through Autotrader couldn't be simpler:
Perform Your Search
Search for your perfect car by filtering according to make, model and location.
Find the Car for You
From your search, Autotrader will show you the different available options to choose from that meet your given requirements.
Arrange Your Collection
Once you've found your perfect car, you can arrange to have your new car delivered to your nearest Lloyd retail centre.
If you'd prefer to buy a car directly through one of our dealerships, you can start your search and browse our used cars today.

LLOYD USED CARS

Why buy a used car from Lloyd Motor Group?
Minimum 12 Month Warranty

Minimum 12 Month MOT

Detailed Vehicle Health Check

Vehicle Mileage and History Checks

Flexible Finance Options

Part exchange valuations
Browse Used Cars Now
Search our quality Approved Used cars for sale. Great prices with finance deals available.
Browse Used
View New Cars In-Stock
View the new cars we have in-stock and available for immediate delivery.
Browse New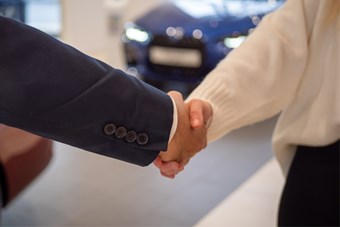 Reserve for £99
Choose from a wide range of high-quality vehicles and reserve your dream car online.
Reserve Online
Customer Reviews

I was kept updated as to when my car was due to arrive. A very professional approach from Jack.
Darren Goodfellow
Blackpool MINI - October, 2022

Had my car serviced today and they even washed it and delivered it back brilliant service and great team.
Mark Beattie
Ripon Land Rover - October, 2022

The best people with me to help me out with my new car, always there for you.
Linda Harper
South Lakes Kia - May, 2023