Used Vauxhalls For Sale
With our wide range of Vauxhalls, we're confident you'll find the car to suit your needs and budget.
SELECT FILTERS
Before you can select a model, please select a make
Showing 1 to 4 of 4 vehicles
Sort By
Vauxhall Used Cars
At Lloyd Motor Group we can offer a range of high-quality, used Vauxhalls for sale that have been rigorously inspected and maintained to the highest standards. Our inventory includes popular models such as the Corsa and Astra for that exciting day to day or city drive as well as more sizeable examples such as the Mokka or the Zafira for family life. By purchasing a used Vauxhall from us, you'll enjoy a range of benefits, including fantastic purchase prices, reduced depreciation, and more affordable insurance premiums. Plus, with our financing options, you can drive away in your dream car for less than you might think.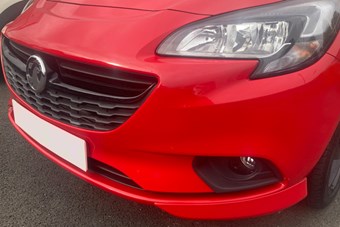 Buying a Used Vauxhall at Lloyd Motor Group
Our Vauxhall used cars are a popular choice for those seeking a reliable vehicle without breaking the bank. In addition to the benefits of buying a used Vauxhall, you'll enjoy the peace of mind that comes with buying from a reputable family-owned business. Our experienced team of professionals are here to guide you through the buying process and answer any questions you may have.
More About Used Cars at Lloyd Motor Group
If you haven't found what you're looking for, we have a wide range of other used car brands to choose from at Lloyd Motor Group.
Why Buy a Used Vauxhall from Lloyd
Our mission at Lloyd Motor Group is to earn our customers' loyalty through the delivery of market-leading sales and aftersales experiences that continually exceed expectations.
The Full Package
We can offer you the full range of automotive services tailored to meet your needs and requirements.
We've got History
Founded in 1976, Lloyd Motor Group has supported drivers for nearly half a century.
Unique Showroom Experience
The experience of visiting our showrooms is second to none, providing a relaxing environment from state-of-the-art retail and service centres.
Used Vauxhall Buying Guide
If you're looking for a Vauxhall for sale, we are sure to have the perfect car for you. Browse our inventory of Vauxhall used cars and enquire with your local dealership to take the first step in your journey towards owning your fabulous next car.
Why Choose Vauxhall
Vauxhall, renowned for its reliability, offers a combination of trustworthiness, maturity, and quintessentially British engineering. With over a century of car manufacturing experience, Vauxhall is still a significant player within the British car industry.
Vauxhall Model Range
• Corsa: Compact, great to look and, more importantly, even better to drive, the Vauxhall Corsa is everything you need for that perfect daily drive.
• Astra: Longer than the Corsa, The Vauxhall Astra Balances poise with joie de vivre for a complete driving experience. the Vauxhall Astra is the quintessential all-rounder.
• Mokka: A family car that's much more than a standard people carrier, the Vauxhall Mokka offers a step up in stature and provides a wealth of extra tech and spec options.
• Zafira: With its seven-seat capabilities, the Vauxhall Zafira is a perfect blend of functionality and fun for all the family.
Why Buy a Used Vauxhall at Lloyd Motor Group?
When it comes to buying used Vauxhall cars, the Lloyd Motor Group stands out. With a commitment to offering the best deals, they provide a wide range of second-hand Vauxhall cars available for reservation online for only £99. Every car from the Lloyd Approved Programme comes with a 12-month warranty, MOT Test Cover, Breakdown cover, and extensive safety checks.
Features of Vauxhall Cars
• Solid and Reliable
• Renowned for their longevity
• Perfect for families and first cars
• Bold shapes and distinctive grilles
• High Levels of Equipment
• Advanced safety features
The Practicality and Reliability of a Used Vauxhall
Vauxhall cars offer practicality, reliability, and low running costs. These qualities make them an excellent choice for first cars, families and fun seekers alike.
How to Buy a Used Vauxhall
• Search the Lloyd Motor Group's stock of used Vauxhall cars for sale.
• Request a personalised walkaround video of the car you're interested in.
• Book a test drive or appointment to experience the Vauxhall driving experience firsthand.
• Reserve your chosen Vauxhall online for just £99, taking advantage of the Lloyd Approved Programme's benefits.


Customer Reviews
Rating based on 5,005 verified reviews

We purchased one of their demo BMWs. Good hassle free service, we were kept informed & collected the car within 2 days of purchase.
Steven Taylor
Colne BMW - October, 2023

Rode down from Glasgow with part exchange. New bike was as described. Fantastic service by Anthony.
Scott Hansen
Carlisle Honda Motorcycles - August, 2023

I had a problem with my CBR 650R while up on holiday. Craig and the team were friendly, very helpful and gave great customer service.
Simon Edgar
Carlisle Honda Motorcycles - June, 2023