ROLES AND DEPARTMENTS
Discover the different roles and departments that make up our team.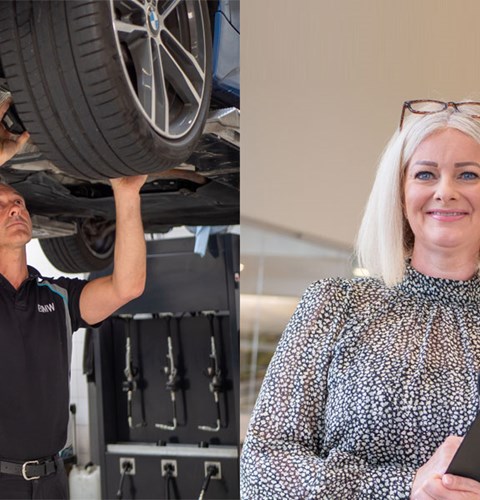 At Lloyd Motor Group, our teams are built up of talented people, each with a variety of strengths that allow them to excel in their roles. With all of our departments working together, we can achieve the brilliant results upon which we have built our reputation.

We have a role and department to suit you, whatever your talents and interests. Explore our various roles below.
Technicians
Ensuring all work is completed safely and to the highest standard, our Technicians diagnose faults, repair and service vehicles.
Sales Executives
Our Sales teams are responsible for every aspect of the sales process, and are passionate about delivering outstanding customer experiences.
Valeters
Our Valeters help us to maintain our high standards, and play an important role in helping us surpass our customers' expectations.
Parts Advisors
Our parts advisors use their excellent communication skills to issue stock to internal and external customers.
Service Advisors
Using their great relationship maintenance skills, our Service Advisors work to connect our workshops to our customers.
Receptionists
Often the first point of contact for our customers, our Receptionists are essential to creating an outstanding customer experience at the outset!
Administrators
Vital to ensuring we deliver great standards of customer service, our Administrations keep our dealerships well-organized.
Human Resources
Taking charge of recruitment, onboarding and training, our HR department guide our people, and also take care of employee wellness and safety.
Accounts
Taking care of financial statements, invoices, bills and more, our Accounts teams are integral to ensuring everything is on track!
Join Our Team
We're always looking for people with commitment, determination, and enthusiasm to join us. In return, we offer a rewarding career, with the opportunity for continuous career development and a chance to study for relevant qualifications.
View Our Current Vacancies
Send Us a Speculative Application
We're always happy to receive CVs, which we keep on file for when future positions become available. You can send your CV to recruitment@lloydgroup.co.uk, or call us on 01228 635366.
Send us a Speculative Application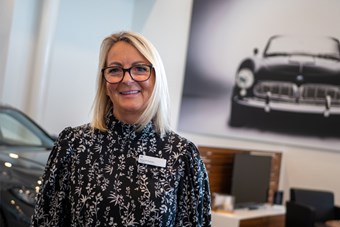 Why Work at Lloyd Motor Group?
We want to be a great place to work and a great place to do business. Just some of the benefits of working with us include industry-leading salaries, 30 days holiday a year (plus an extra day off on your birthday), and Employee Vehicle Discount Schemes. For all of our benefits, please click below.
Benefits of Working with Us
Apprentice Technicians
We're always keen to develop emerging talent, and our Apprentice Technician roles are a great way to start your career.
Trainee Sales Executives
Through training and development, we provide our Trainee Sales Executives with everything they need to excel in their future careers.
Marketing
Our Marketing Team are behind everything on our website and social media channels, and are responsible for our events, adverts and more.
Business Managers
Our Business Managers work hard to create sales plans and implement policies so that we can achieve our targets.
Delivery Drivers
Our Delivery Drivers collect and deliver our customers' vehicles, always making sure that they're prompt and efficient.
Management
We have managers across all of our departments, from Sales and Service Managers, to Customer Relationship and Brand Managers.
IT Support
Monitoring and maintaining our computer systems and networks, IT Support play a vital role in ensuring that our dealerships run smoothly.
Site Maintenance
Our Site Maintenance Operatives ensure that our dealerships are kept in pristine condition at all times.
Bodyshop Technicians
Our Bodyshop Technicians are responsible for repairing accident-damaged vehicles, fitting all parts and repairing all damage.
Learn More About Our Roles
Customer Reviews
Rating based on 4,960 verified reviews

Amazing experience...very trustworthy....honest and reliable...Thank you so much Nick for a great experience.
Faisal Choudry
Cockermouth MINI - May, 2023

MINI always puts a smile on your face. Great team that always go the extra mile for you 😀
Jay Bower
Colne MINI - November, 2023

Excellent service, pleasant staff. Was made welcome and made to feel like our custom mattered! Thank you
Rachel Mandale-Chapman
Blackpool BMW - January, 2023

My experience with Lloyd Kia South Lakes was five star start to finish. Thank you for all your help and I'm very happy with my new car.
Bethanie Wilson
South Lakes Kia - October, 2023

Throughout the process Brian was very helpful and everything went smoothly. Would highly recommend.
Alan Postlethwaite
South Lakes Kia - May, 2023