Used Porsche
Experience premium performance and luxury with a used Porsche from Lloyd Motor Group.
Representative example
Monthly payment
£288.97 p.m
Amount of credit
£15,995.00
Total amount payable
£26,093.59
Porsche Used Cars
As a luxury brand that's renowned for its high-performance vehicles, Porsche is a popular choice for car enthusiasts who demand the best.One of the biggest benefits of buying a used Porsche is the luxury driving experience that these cars offer. With their sleek designs, powerful engines, and precision handling, Porsche cars are a dream to drive. And when you purchase a used Porsche from one of our dealerships, you can be sure that you're getting a high-quality vehicle that's been inspected and maintained to the highest standards.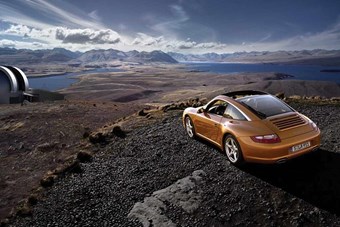 Browse Our Second Hand Porsches
Another advantage of buying a used Porsche is the affordability. While new Porsche cars can come with a high price tag, purchasing a used Porsche is a great way to experience the luxury and performance of this iconic brand at a more affordable price point. If you're looking for a used Porsche for sale, we have the selection of cars for you. Our selection of used Porsches include a variety of different models, from used Porsche Macans to used Porsche 911s, and used Porsche Cayennes. Browse our inventory of Porsches for sale online, or visit our Lloyd Premium Cars dealership to take a test drive and experience the thrill of driving a Porsche for yourself.
More About Used Cars at Lloyd Motor Group
If you haven't found what you're looking for, we have a wide range of other used car brands to choose from at Lloyd Motor Group.
Why Buy a Used Porsche from Lloyd
Our mission at Lloyd Motor Group is to earn our customers' loyalty through the delivery of market-leading sales and aftersales experiences that continually exceed expectations.
The Full Package
We can offer you the full range of automotive services tailored to meet your needs and requirements.
We've got History
Founded in 1976, Lloyd Motor Group has supported drivers for nearly half a century.
Unique Showroom Experience
The experience of visiting our showrooms is second to none, providing a relaxing environment from state-of-the-art retail and service centres.
Used Porsche Buying Guide
Why choose a Porsche used car?
Opting for a used Porsche means that you'll get to experience premium engineering and craftsmanship without the price tag associated with new models. With an extensive range of models available, including the iconic Porsche 911, versatile Cayenne, sporty Boxster, and dynamic Macan, there's a used Porsche to suit a variety of preferences and lifestyles.

Used Porsche Model Range
From the timeless Porsche 911 to the more family-friendly Porsche Cayenne, the diverse range of used models caters to different driving needs. The sleek and nimble Porsche Boxster, the powerful and sporty Porsche Macan, and the luxurious Porsche Panamera are all excellent options.

Why buy a used Porsche at Lloyd Motor Group?
Choosing to buy your used Porsche at Lloyd Motor Group ensures a seamless and trusted buying experience. We take pride in our reputation for excellence in both sales and service – Each of our used Porsches undergoes a thorough inspection process to meet our high standards and offer you peace of mind. Our teams are dedicated to providing a customer-centric approach, guiding buyers through every step of the process with their expertise.

How to Buy a Used Porsche at Lloyd Motor Group
Browse our inventory of used Porsche cars for sale.
Once you've found a car you're interested in, you can request a personalised walkaround video
Book a test drive so that you can experience your chosen used Porsche firsthand.
Reserve your chosen Porsche online for just £99.

When you purchase a used Porsche from us, you'll enjoy the benefits of our exceptional customer service. Our team of car experts are here to guide you through the buying process and answer any questions you may have. Plus, with our financing options, we can help make your dream of owning a Porsche a reality. Browse our range of Porsches for sale today.
Frequently Asked Questions about Porsche Cars
What are the performance features of Porsche cars?
Porsche vehicles are well known for their high performance. They're equipped with powerful engines, advanced suspension systems, and lightweight materials. They're also well-balanced and handle very well.
What are the luxury features of Porsche vehicles?
Porsche vehicles are renowned for their luxury features, offering a wide range of interior and exterior options. Depending on the model, year and trim level, Porsches can offer features such as premium leather seats, high-end sound systems, and advanced driver assistance features.
What are the different Porsche models?
Porsche models include the 718 Cayman, 718 Boxster, 911, Taycan, Macan, Cayenne and Panamera. Which Porsche model is right for you depends on your needs and budget. If you are looking for a fun-to-drive sports car, the Cayman or Boxster is a great option. For a powerful and luxurious SUV, the Macan or Cayenne are the way to go.
Customer Reviews
Rating based on 5,005 verified reviews

1st class service, courteous and professional received from Stuart Lynch and other staff
Deborah Braithwaite
South Lakes Kia - October, 2023

Just picked up new E-Pace and wanted to thank Luke Selway for excellent service and expertise. Thanks for everything.
Anonymous
York Jaguar - April, 2023

Very nice and friendly people, very professional. Excellent service.
Ancuta
South Lakes Volvo - January, 2023

Rode down from Glasgow with part exchange. New bike was as described. Fantastic service by Anthony.
Scott Hansen
Carlisle Honda Motorcycles - August, 2023

Friendly and knowledgeable people making the purchase of your new car a more relaxed experience.
James Moore
Carlisle Land Rover - November, 2023