13 November 2023
Best Small Used Cars
Looking for the best small used car to buy?
Are you in the market for a good used small car, but not sure where to start your search? We're here to help! Read on for our top recommendations on the best small cars to buy second hand. Whether you need an affordable commuter or a suitable first car, we've got you covered with our selection of small used cars.
What are the benefits of buying a small used car?
Small used cars are often cheaper. You can often find a used car that's 2-3 years old for thousands less than a new model, even if it has low mileage. This allows you to get more car for your money.

Depreciation has already happened. New cars lose a significant portion of their value in the first 2-3 years. Small used cars have already undergone the initial depreciation.

Approved Used Options. At Lloyd Motor Group, we offer approved used cars that come with a warranty, giving you peace of mind that the car has been thoroughly inspected.
Best Small Used Cars to Buy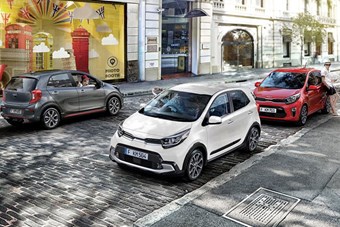 Use Kia Picanto
The Kia Picanto makes for an excellent runabout for city dwellers needing an affordable and economical used car. With its small dimensions, the Picanto is easy to park and manoeuvre through congested areas. Base model versions come decently equipped, with higher trims adding extra features. For urban drivers seeking the most car for the least money, the compact, efficient Kia Picanto hits the mark.
Browse Used Kia Picantos
Used BMW 1 Series
The BMW 1 Series injects premium performance and prestige into the used small car segment. With its potent engines and agile handling, a used 1 Series provides driving enjoyment not always found in affordable small cars. The hatchback body style offers practicality, while the well-crafted cabin exudes BMW refinement. Best suited to those seeking a luxury driving experience without the premium price tag, the 1 Series brings coveted BMW status and driving dynamics to buyers in the used market.
Browse Used BMW 1 Series
Used MINI Hatch
With its fun driving dynamics and retro styling, a used MINI Hatch can be a great small car choice. Although smaller in stature, there's decent cargo space that expands when the back seats are folded. A used MINI can offer strong value compared to the price of a new one, while still providing modern safety features and reasonable maintenance costs. So, if you're looking for an affordable small car for sale that's enjoyable to drive and stands out from the crowd, a used MINI Hatch is definitely one to consider.
Browse Used MINI Hatch
Used VW Polo
With its reputation for reliable engineering, the Volkswagen Polo makes for an excellent used small car. Polos are also known for comfort, safety, and practicality, with features like ample cabin space, versatile hatchback body style, and stability control. For commuters or for new drivers, a used Polo is a great choice that can deliver many miles of enjoyable driving.
Used VW Polo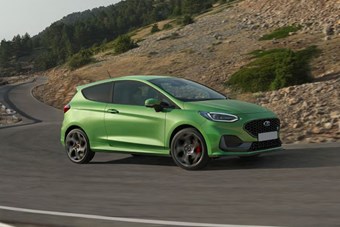 Used Ford Fiesta
With its combination of affordability, fuel efficiency, and practicality, the Ford Fiesta makes for an excellent used car choice. Fiestas offer a fun and nimble driving experience, while also providing decent interior room and cargo space despite the small size. For a small used car that combines efficiency, reliability, features and fun, the Fiesta is the perfect choice.
Browse Used Ford Fiestas
Used Vauxhall Corsa
Offering affordability and value, the Vauxhall Corsa is a practical and economical small used car choice. Recent Corsa models provide good fuel economy from small petrol or diesel engines, keeping running costs low for urban driving. Ideal for city use, the Corsa suits budget-conscious buyers seeking an efficient yet affordable runabout for commuting and short trips.
Browse Used Vauxhall Corsas
Find the Best Small Used Cars at Lloyd Motor Group
At Lloyd Motor Group, we aim to make buying a small used car as easy and affordable as possible.

Finding the perfect small used car with us is simple:
Browse our small used cars for sale – with automatic, manual, diesel and petrol options, we're sure to have something to suit your needs.

As you're browsing, you can add cars that catch your eye to your shortlist to compare their key features.

Reserve your chosen car online for £99, and book your test drive.
Find a small used car for sale near you today.