24 February 2023
From Apprentice to Bodyshop Manager, meet Paul Robson
From starting as an apprentice to recently becoming Bodyshop Manager, Paul Robson, our Lloyd Newcastle Bodyshop Manager has worked in the repair industry for nearly 30 years.

Since his recent promotion to Bodyshop Manager in July, we decided to have a catch up with Paul to find out his thoughts on the future of Bodyshop technologies and if he really did star in Byker Grove…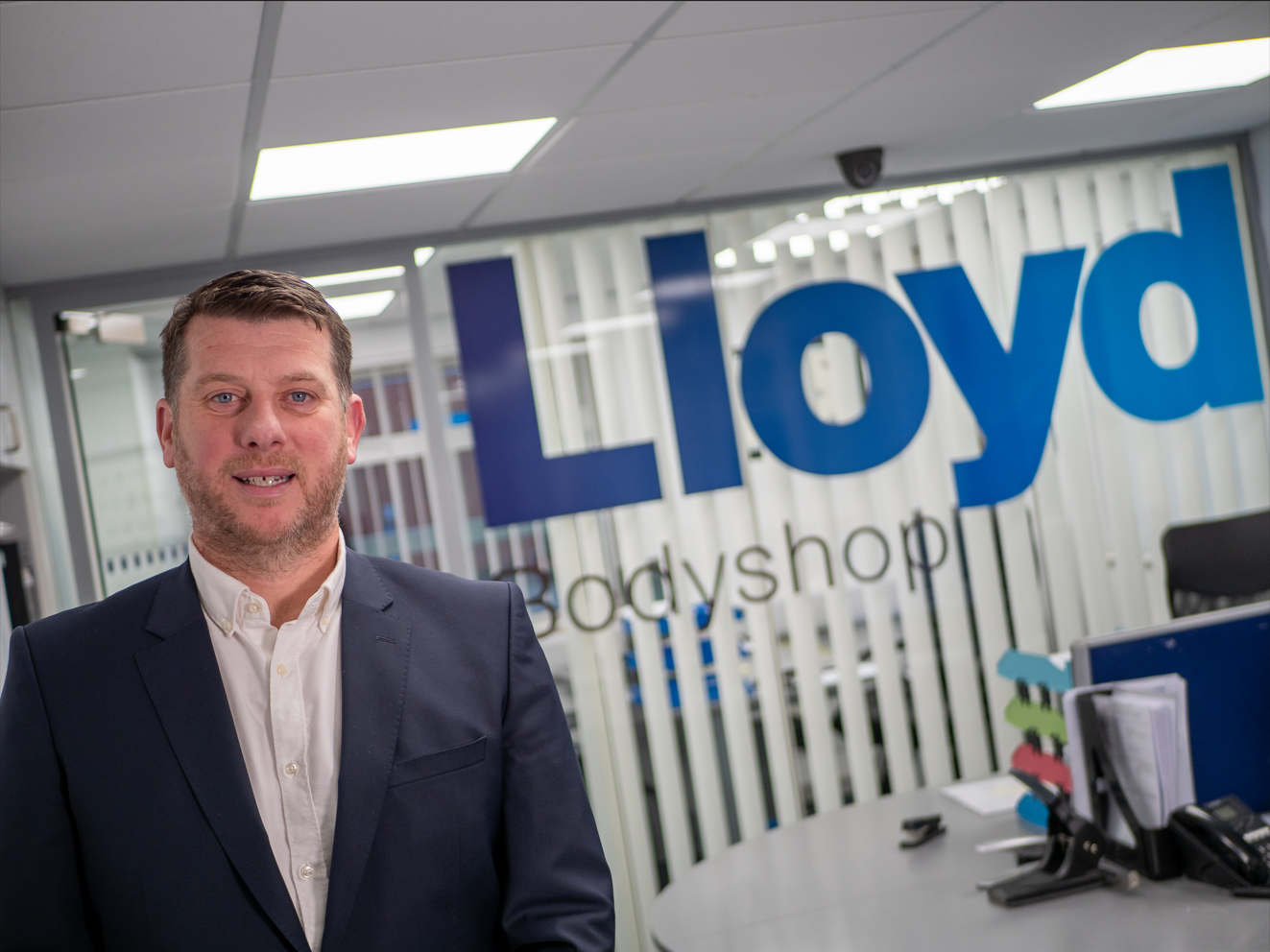 Tell us a bit about your background.
I have now been in the accident repair industry for nearly 30 years, starting off as an MET apprentice at our current Bodyshop site in Newcastle formally known as Carr & Earl. I have always worked on the prestige brands and find the challenges these bring on a daily basis keep you focused and driven to succeed.

I served as a MET around the North East and worked my way up to workshop control gaining the experience of targets, KPIs and customer service. Having spent some time in workshop control I was approached to join a large retailer in the middle east to be part of their team and assist in the running of one of the largest bodyshops in the world. Working outside of the UK I had the opportunity to see how the different industry's work. It gave me insight into different skill levels and applications used which I have applied in my subsequent roles since returning.

I came back to the UK in 2019 where I again joined the Lloyd group working at our Colne Bodyshop as assistant manager. After 9 months I was transferred back to our Newcastle site, taking on the role of Assistant Manager. In July 2022 I became Bodyshop Manager, replacing David Brewis who had been with the business for over 39 years. Taking over as the manager was daunting, but also exciting. The main aim is to keep up the great customer satisfaction the business has grown over the years, as well as maintaining our reputation on quality repairs and upholding the great relationship we have with our business partners.

Talk us through a typical day in your role.
I start my day checking anything that has come in while I've been out of office, this includes notifications of recoveries and customer requests. I then hold a daily meeting with the front of house, workshop and parts staff to go through our goals for the day and beyond. We also go through important issues of the day and make sure all customers are kept up to date on their repairs and any delays. My days can vary from estimates to health and safety and portal updates.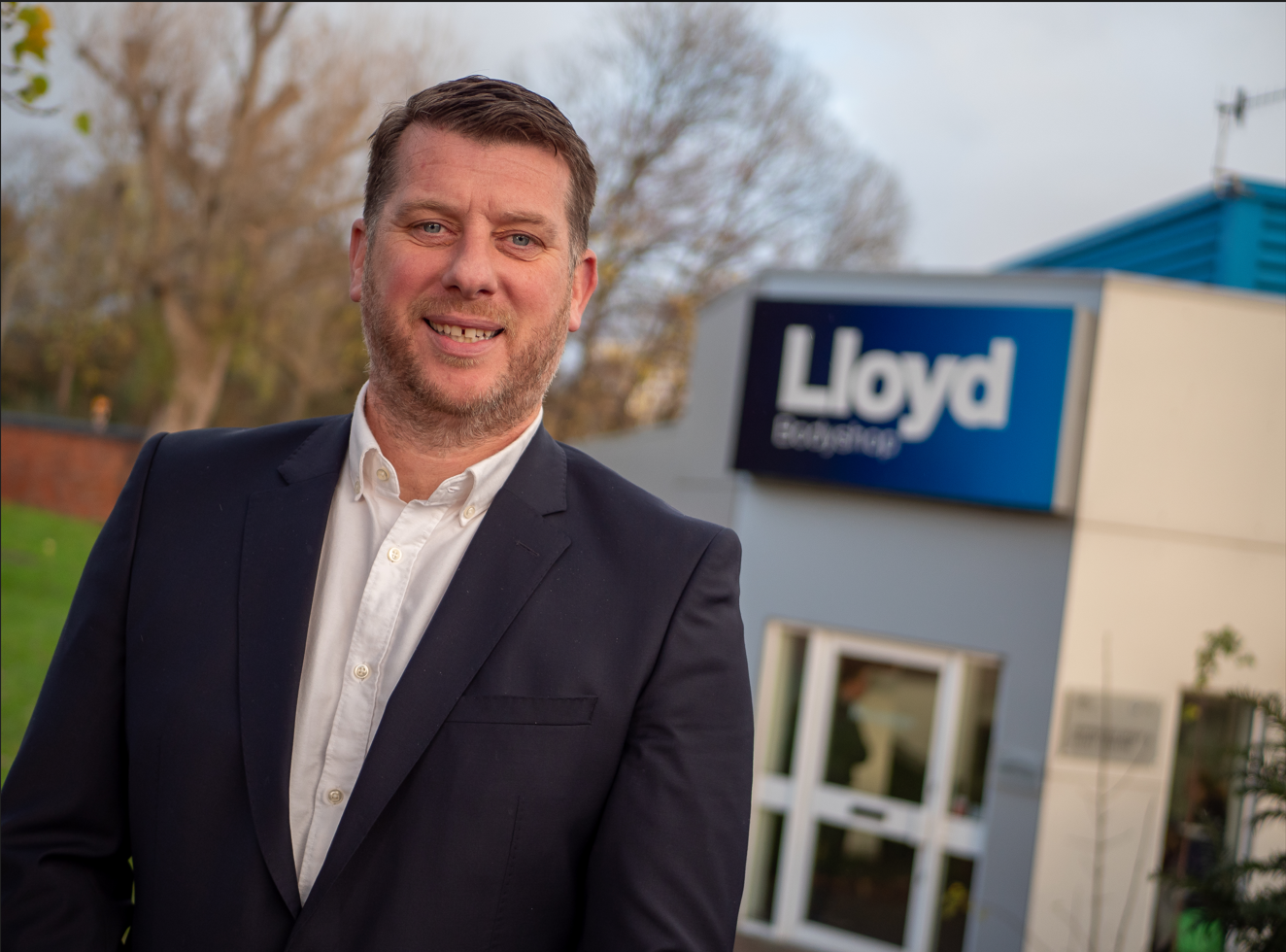 What does the future look like for Bodyshop technologies?
I think the future is now. The Bodyshop is no longer the little place at the end of the dealership – it's moved on massively in the 30 years I've been in it, but the biggest changes have probably come over the past 10 years. We now have so many systems on vehicles that the Bodyshop encounter on a daily basis after an accident. We need to make sure all safety features are working correctly after an accident and this technology and the training needed is at a very high level. Put that with the new technology and methods going into paint and materials to protect the environment, the Bodyshop industry has moved on leaps and bounds. As we all know, the next big step is electrical vehicles and with these increasing on a yearly basis we need to be ahead of the game when they need repaired. We currently have 4 technicians that are trained on electrical vehicles on different brands.

Tell us 2 truths and a lie about yourself?*
I'm a very keen golfer

I once appeared on Byker grove

I'm a chairman of a local football club

What do you like about working for Lloyd Motor Group?
This is now my 2nd spell working for the Lloyd group and you always feel more of a family member rather than a number. You are trusted within your role while also being supported from everyone above, knowing you can call and speak to anyone for advice. I certainly believe that this kind of working environment helps when it comes to retaining staff. We currently have over 300 years of combined service from 9-10 members of staff here at Lloyd Bodyshop, which is an unbelievable figure.

If you could invite 5 people to a dinner party, dead or alive, who would it be?
Rik Myall
Roy Keane
Bob Mortimer
Noel Gallagher
Freddie Mercury


*The lie is: I once appeared on Byker grove