01 February 2022
Lloyd Motor Group wins MINI 'Marketing Champion of the Year Award'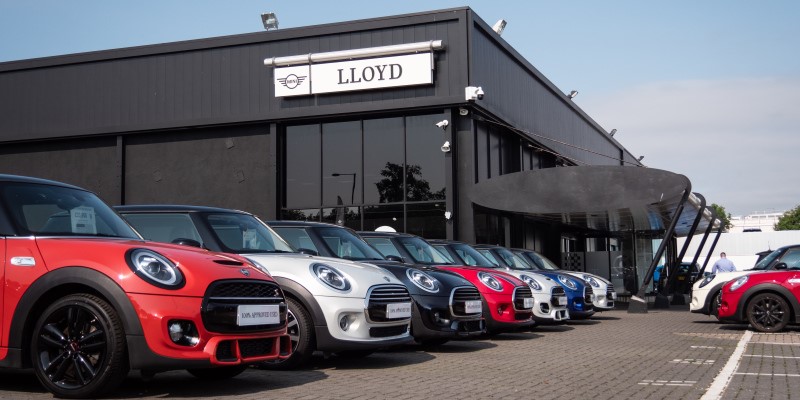 MINI UK has named Lloyd Motor Group its Marketing Champion 2021 at the virtual MINI Retailer of the Year Awards event.

Recognising talent across its 130-strong retail network, the awards celebrate the achievements of those providing an industry-leading experience for MINI customers across the UK and Northern Ireland.

MINI UK presented the '2021 Retailer of the Year Marketing Champion' award to Lloyd Motor Group. Lloyd MINI were top performers across seven key areas, including the breadth of marketing activity, creativity, measures of success, brand uplift, and product focus.

On announcing the award, MINI UK commended Lloyd Motors Group's marketing activity and the creativity and effectiveness of marketing campaigns featuring MINI Electric.

David George, Director UK and Ireland, MINI UK, said, "As we begin 2022, it's important for us to look back and recognise our retailers' outstanding achievements in 2021. Once again, in the face of numerous challenges, our network partners showed determination, resilience and absolute passion for the MINI brand. Their energy made the MINI Hatch the third-highest selling car in the UK last year, helped by strong ongoing demand for the MINI Electric. Congratulations to all of our retailers for this fantastic achievement."

Leah Shearer, MINI Marketing Manager, Lloyd Motor Group, said,
"We are delighted to have been given this award by MINI UK. Over the last couple of years, there has been much disruption for consumers, which means that we've had to think differently about our marketing approach. We've tried to be more agile by exploring, experimenting, and learning from new ideas and techniques, always putting our customers' needs first. For MINI UK to recognise this is a real testament to the marketing team's hard work, commitment and passion for innovative marketing".

The team at Lloyd Carlisle MINI are also celebrating after being shortlisted for the prestigious 'Customer Service' category. The award recognises high levels of customer satisfaction, and Lloyd Carlisle MINI was amongst five shortlisted centres from the 130-strong MINI retail network.

Lloyd MINI has six MINI centres in Blackpool, Carlisle, Cockermouth, Colne, Newcastle and the South Lakes. With retailers representing some of the world's leading premium automotive brands across the North of England and South of Scotland, Lloyd Motor Group prides itself on its friendly and professional approach. This focus on customer experiences has been evident across the organisation since it was founded over four decades ago.