12 September 2023
Reflecting on a year of new roles: Tim, Paul, Matt, and Simon reflect on the past 12 months.
As Tim, Paul, Matt, and Simon celebrate a year in their new roles, we caught up with each of them to delve into the triumphs and challenges they have faced in the past year and to find out what we can expect from the next 12 months.

First, we caught up with Tim Parkinson, Group Bodyshop Manager.
Tim, what was your role before being promoted to Group Bodyshop Manager?
It was Bodyshop Manager in Blackpool. Being a manager for the first time was like learning to juggle flaming batons, while reading 'managing for dummies'! But hey, I managed to keep everything from falling apart - most of the time.
How have you found your first year in the role of Group Bodyshop Manager?
My first year as Group Bodyshop Manager has been an incredible journey. I have the privilege of working with 5 amazing Bodyshop Managers and their fantastic teams. Everyday I'm learning and growing in the role which has been challenging but fulfilling.
What is your aim for the next 12 months across all the Bodyshop sites?
Over the next 12 months, my aim across all our Bodyshop sites is to drive continuous improvement and ensure we keep raising the bar, with team development, customer service, innovation, and profitability.

---

Next, we spoke to Matt Heap, Bodyshop Manager at Lloyd Bodyshop Colne.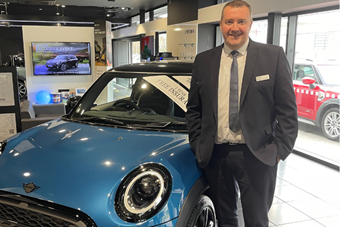 How have you found your first year in this role, Matt?
This past year has been a real learning curve but also extremely enjoyable, I have a fantastic team around me which has made the transition from Service to Bodyshop a lot easier than I was expecting. A lot of hard work has been put into putting Lloyd Bodyshop Colne back on the map and I think we are well on our way into seeing all that hard work pay off.
What was your role before becoming Bodyshop Manager at Lloyd Bodyshop Colne, Matt?
Assistant Service Manager, having been with the company for 18 and a half years I made my way up to Assistant service Manager. Although I loved working in the service department, the opportunity came up to take over as Bodyshop Manager here at Colne and I haven't looked back since.

What do you feel like you have implemented that has worked well at Lloyd Bodyshop Colne?
I think we now have a great team mentality here at Colne which can only drive us forward as a department for the future. I think the future is really bright for us as a team here at Colne with lots of potential opportunities to come with more and more work providers taking us on to repair their customer vehicles, which only makes us work harder.

---

We then spoke to Simon Hill, who joined us at Lloyd Motor Group a year ago as Bodyshop Manager for Lloyd Bodyshop Blackpool.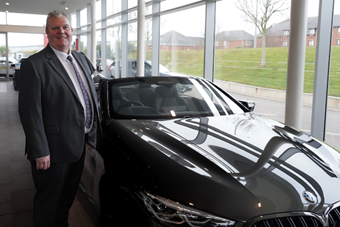 So, Simon, how have you found your first year at Lloyd Motor Group?
The past year has gone quickly, settling into a new place of work can be traumatic and stressful, but the Bodyshop team and everyone else at Lloyd Blackpool have made me feel very welcome, which helped with the transition between Tim and myself.
What has been an achievement at Lloyd Bodyshop Blackpool from the past 12 months?
Our Bodyshop won BMW Bodyshop of the Year, which shows our commitment to customer service and quality repairs. Being part of the team that has achieved this makes me very proud. We are striving as a team to continue in the same vein going forward, hopefully improving on previous successes.

---

And finally, we caught up with Paul Robson, Bodyshop Manager at Lloyd Bodyshop Newcastle.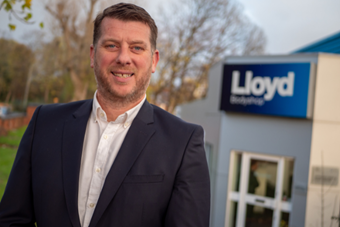 Paul, What was your role before being promoted to Bodyshop Manager?
I was the assistant manager at Lloyd Bodyshop Newcastle before taking the role as manager in July last year. My first year has gone over so fast and we have done extremely well, the team at Lloyd Bodyshop have supported me throughout the first year and everyone on site here has played a massive part in our success over the past year.
Are there any exciting developments upcoming at Lloyd Newcastle?
We do have a few things on the horizon at Newcastle but not much we can say at moment, please keep an eye out on our social media sites for any exciting news!!