Volvo Accessories
Personalise your Volvo with a superb range of accessories specifically designed for your vehicle.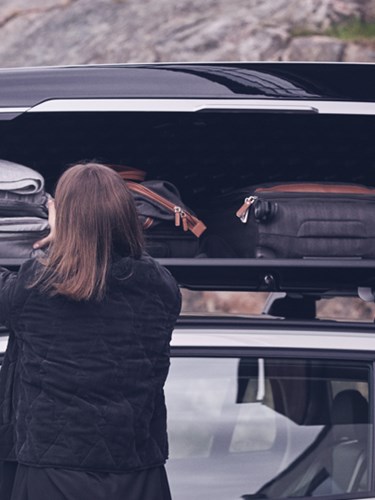 Personalise your Volvo with a superb range of accessories specifically designed for your vehicle. Depending on your model, you can choose from a wide range of Volvo accessories, from accessory packs including specialised storage and premium carpet mats to precision-built alloy wheels and sporty exterior accessories to complete the look.

For more information contact Lloyd Volvo Carlisle.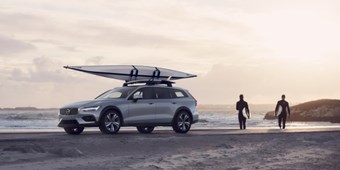 Travel Accessories
Whether you are taking your Volvo abroad this Summer or looking forward to a staycation, Volvo has a great range of Travel Accessories including roof boxes, roof bars, bicycle racks, interior storage upgrades and more.For those longer journeys, there is even a super selection of entertainment upgrades to keep the kids entertained.
Browse Volvo Travel Accessories
Polestar Optimisation
Want more power? More torque? Better economy? Polestar is a software upgrade for your Volvo that improves power and torque without affecting your car's economy or emissions. Watch the video above for more information. Now available for only £695 inc fitting.
Find Out More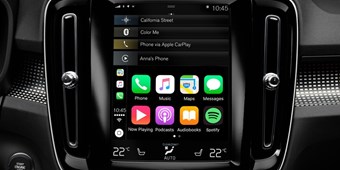 Smartphone Integration
Smartphone integration consists of both Apple CarPlay and Android Auto, and it means you can use your smartphone in a simple and safe way in the car. The technology allows you to control the functions in your smartphone, using the voice function, the steering wheel controls, or the car's touch display.Now available for a discounted price of £199.00 including fitting for a limited time only (usual RRP £300.00).
Find Out More
Vodafone Stolen Vehicle Tracking Device
Many insurers will only cover premium cars with a Thatcham-approved stolen vehicle tracking device fitted. Vodafone Automotive VTS S5 makes tracking your vehicle and finding the perfect insurance for your Volvo simpler.Enjoy the freedom to choose from the widest range of insurance providers – and much more – for just £595 including VAT.
Find Out More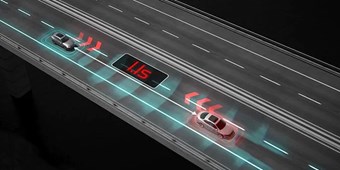 Volvo IntelliSafe Assist Upgrade
You don't have to have a new Volvo to have the latest Volvo safety innovations. Unsurprisingly, Volvo are always thinking about safety innovation.Since the invention of the three-point seatbelt in 1959, Volvo has been sharing safety advancements with the world. Now you can enhance your next journey with added peace of mind and your Volvo with the latest Intellisafe product feature for just £75.00.
Find Out More
Genuine Volvo Lifestyle Collection
Distinctive and well crafted, it's a range of apparel and accessories designed for life, wherever it's lived. The exclusive Volvo Lifestyle Collection boasts a stunning range of merchandise including watches, bags, clothing, stationery, sunglasses, caps, mugs, children's toys and more.Perfect for gifts or for when you just fancy treating yourself.
Shop Volvo Lifestyle Collection
Get in Touch
Lloyd Volvo Accessories
Simply fill in your details below and we'll get back to you. Alternatively, you can call your local centre by telephone.
Customer reviews

Fab service as always!
Angela Cant
Carlisle Volvo - March, 2022

Great buying experience, highly recommend if you are looking for a new or used Volvo.
James Cowin
Carlisle Volvo - January, 2023

Very helpful staff. Nice to deal with, nothing is too much trouble
William Hughes
South Lakes Volvo - December, 2022