20 March 2023
Lloyd Volvo Carlisle's Business Team Take Home the Win at Volvo Awards
At the end of February, the team at Lloyd Volvo Carlisle attended the annual Volvo Champions 2023 award ceremony. These prestigious awards celebrate the achievements of Volvo Cars retailers across the country, recognising them for their performance throughout the year.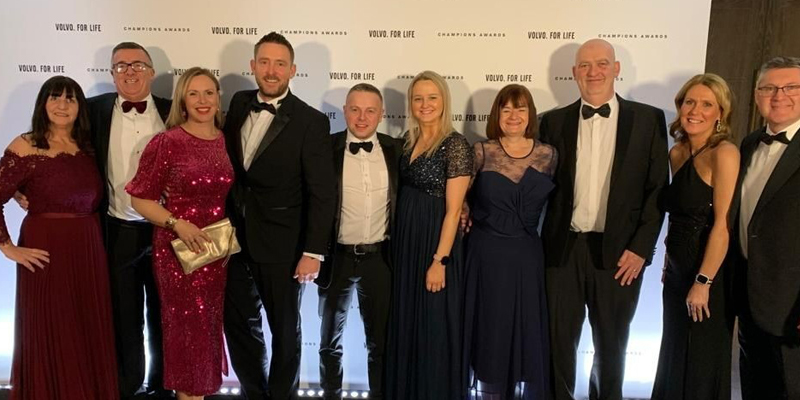 The Lloyd Volvo Cars Carlisle team at the Volvo Champions award ceremony.


On the evening, Lloyd Volvo Carlisle's Business Sales Team was presented with the Business Sales Team of the Year award. This acheivement is a testament to the hard work and commitment of their Business Sales team, including Senior Key Account Manager, Emma Wilkinson, and Senior Public Sector and Key Account Manager, Jay Robinson.

Emma Wilkinson commented on the win, saying: "It is fantastic that our hard work as a team is paying off. Business customers are recognising the Volvo as an amazing product, and that there is a business offering for company car drivers and businesses no matter their size and needs. I hope there are more awards to come!"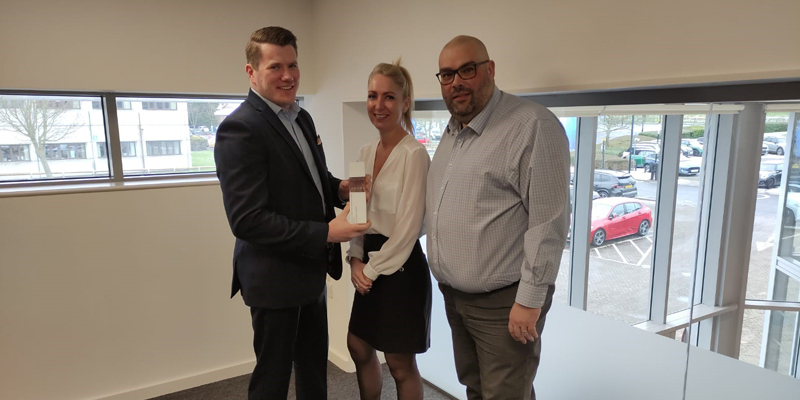 Mark Sheedy, Group Corporate & Business Manager, presenting the award to Emma Wilkinson, Senior Key Account Manager, and Jay Robinson, Senior Public Sector and Key Account Manager.


Lloyd Volvo Carlisle have been in business for 27 years, and throughout this time, the team have received multiple accolades. Since their opening in 1996, Lloyd Volvo Cars Carlisle has ranked within the top 25 Volvo Cars dealers in the country.

Gary Horn, Head of Business at Lloyd Volvo Carlisle, said "I am incredibly proud of our Corporate Sales team for all of their hard work, which has led to this prestigious national award. This acheivement is a testament to the high levels of customer service that they have consistently provided, and it is an honour to be recognized for this. I want to congratulate Emma and Jay, and thank them for their dedication to supporting our business customers".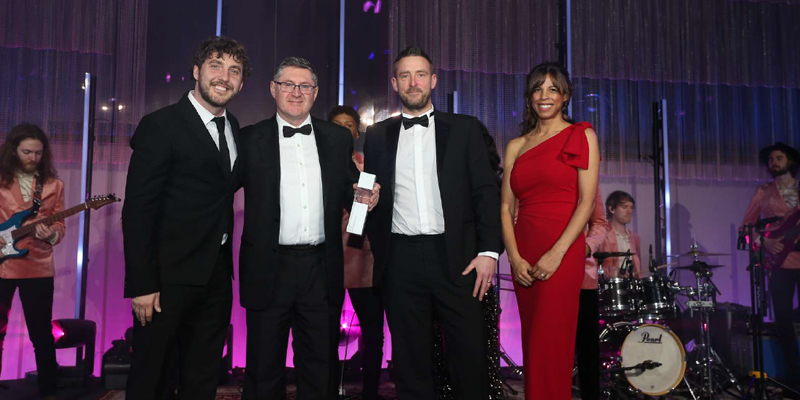 Gary Horn, Head of Business, and Jamie Muir, Sales Manager, collecting the award.


Lloyd Motor Group now have 2 Volvo Cars retailers in northern England, having acquired their second Lloyd Volvo Cars South Lakes retailer last year in Levens, near Kendal. Starting their story in 1976, Lloyd Motor Group have been operating for almost half a century, and pride themselves on second to none customer service and care.