03 April 2023
Volvo XC60 T8 Recharge: The Ultimate Company Carpool Cruiser
As we move from Winter into Spring, it feels like a great opportunity to stop and catch up with Cumbria Tourism, and learn more about how the team are finding the Volvo XC60 T8 Recharge! Read on to find out how they're finding the car so far…

"We have covered more than 3000 miles in just three months, and it's performed tremendously. Typically, travelling around Cumbria entails some longer journeys, some short. Many of the shorter journeys have been completed using just the electric battery found in the T8 Recharge XC60. For the longer journeys, we've been able to charge before we go and often recharge at our meeting points, so we're really maximising the opportunities for electric travel from this plug-in hybrid model".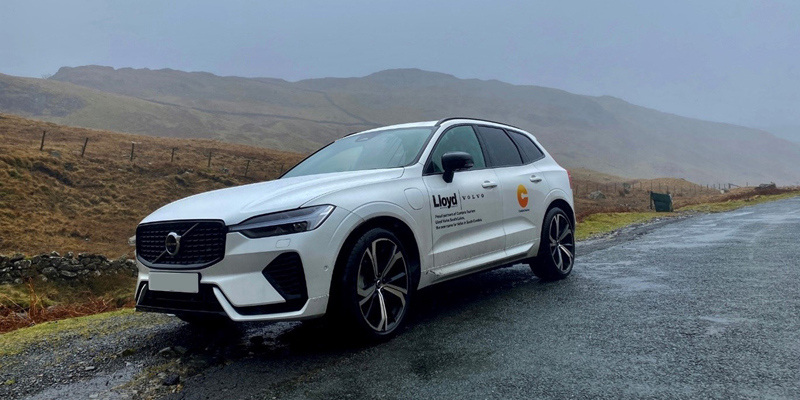 "For the CT team, car sharing is a big part of our approach to reducing our carbon footprint, and the Volvo comfortably seats five. With a spacious boot, it has plenty of room for the various equipment we often need to carry with us. It's a beautiful car to drive, so smooth and quiet. Of course, we have had our fair share of winter weather conditions to contend with, but the car has coped brilliantly through snow, strong winds and lots of rain!"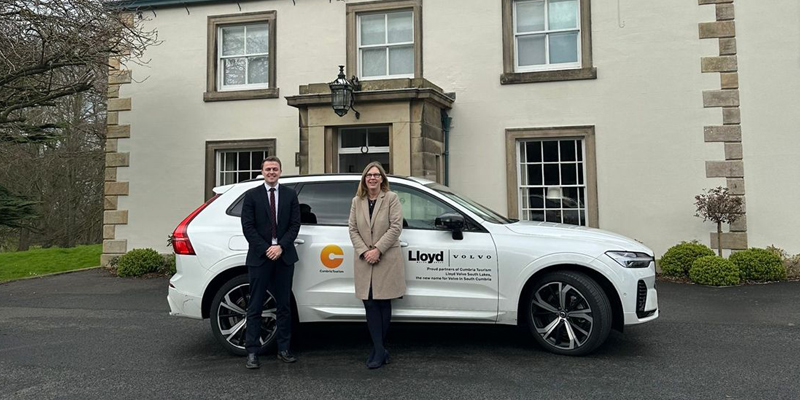 "It's equally at home on the narrow lanes and off road as it is on the motorway, and it is an extremely easy drive. Gadget wise, there's a lot going on, but the interface is very intuitive and is paired with a voice control system, so you don't have to worry about manually working the controls if you don't want to".


Gill Haigh, Managing Director of Cumbria Tourism commented: "The team's favourite features include the heated rear seats paired with the Bowers & Wilkins sound system. It's a great looking car too, and certainly draws plenty of interest and questions wherever we go".






"With spring now upon us, we'll be out and about at various events, shows, meeting businesses and partners so look out for us and give us a wave. You can't miss us with the big orange Cumbria Tourism logo on the side of the car".

By partnering up with us, the Cumbria Tourism team have been able to showcase the benefits of using a plug-in hybrid car for business travel. The XC60 T8 Recharge has been a fantastic option for the team, helping them to reduce their carbon footprint while still allowing them to carry out their work throughout the county.

The Cumbria Tourism team are encouraging others to use more sustainable travel options - By using electric and hybrid vehicles, both businesses and individuals can help to make a significant impact on our environment.

Be sure to keep your eye out across our socials to see more of the Cumbria Tourism team out and about in the XC60 T8 Recharge!