02 May 2023
Kelso Recruitment Evening on 15th May 2023
We are excited to announce that we are expanding our Lloyd Land Rover Kelso operation, creating up to 7 new jobs as we continue to reinvest in the area.

The expansion is part of a number of recent triumphs including internal promotions as our site looks to continue its dedication to local staff with manufacturer training and career progressions.

Greg Thomson, Head of Business of Lloyd Land Rover Kelso, said:
"This expansion offers an exciting opportunity for Lloyd Motor Group to strengthen further its offering in Kelso. These new opportunities will take the staff numbers at Kelso from just over 60 to over 70."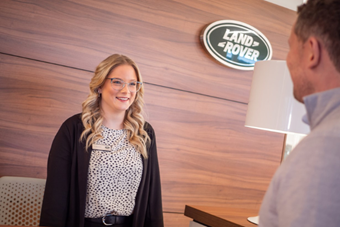 Lloyd Motor Group, founded in 1976, operates in 32 locations across Northern England and Southern Scotland and employs over 1,200 people.
As part of this recruitment drive, Lloyd Land Rover Kelso will hold a recruitment open evening on Monday, 15th May 2023. Greg added,
"We are holding an informal and friendly recruitment open evening in mid-May. Everyone is welcome to visit us, regardless of experience, and learn more about the career opportunities here. The site's potential has been growing rapidly and we have more exciting growth plans for 2023 and beyond."
Positions will include Sales Executives, Showroom Hosts and various Technician roles including Master Technician, Bodyshop Technician, Prep Technician and Apprentice Technician.
Sam Lloyd, Managing Director of Lloyd Motor Group, said: "At the heart of Lloyd Motor Group's brand lie our people and values. They drive our operating principles and ambitions, which are fundamental to how we work. We look forward to welcoming new colleagues to our Kelso retailer at an exciting time for us and our industry."

Register your interest here