07 April 2017
Lloyd BMW honoured as one of the best dealers in the world.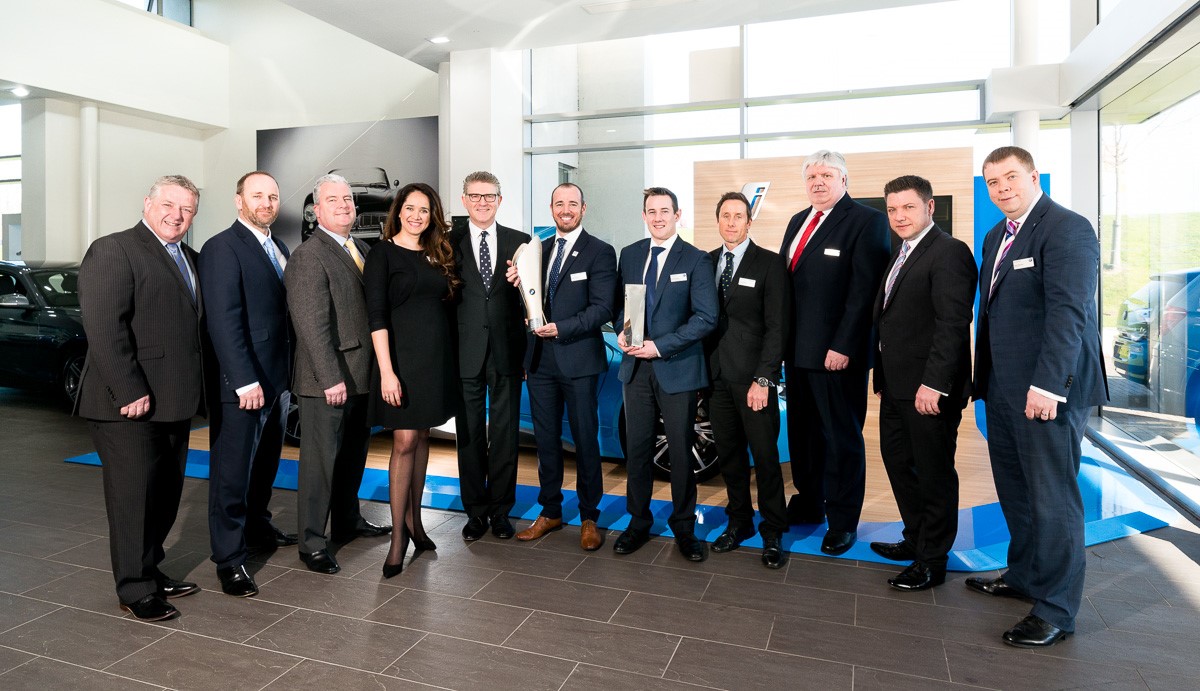 Lloyd Blackpool has been recognised globally as the best 'BMW Retailer in Customer Care' at the prestigious worldwide 2016 BMW Excellence in Sales Awards, held in Munich.

Lloyd Blackpool was the UK's sole representative in these awards which are the culmination of regional and national evaluations of thousands of international BMW retailers.

BMW honoured its 36 best dealers worldwide during the Excellence in Sales awards ceremony in Munich. The awards were presented by the programme's patron, Ian Robertson, BMW AG Management Board member for Sales and Brand BMW, Aftersales BMW Group. 2016 was a record year for BMW Group sales and these awards recognise the outstanding contribution made by the company's dealers worldwide.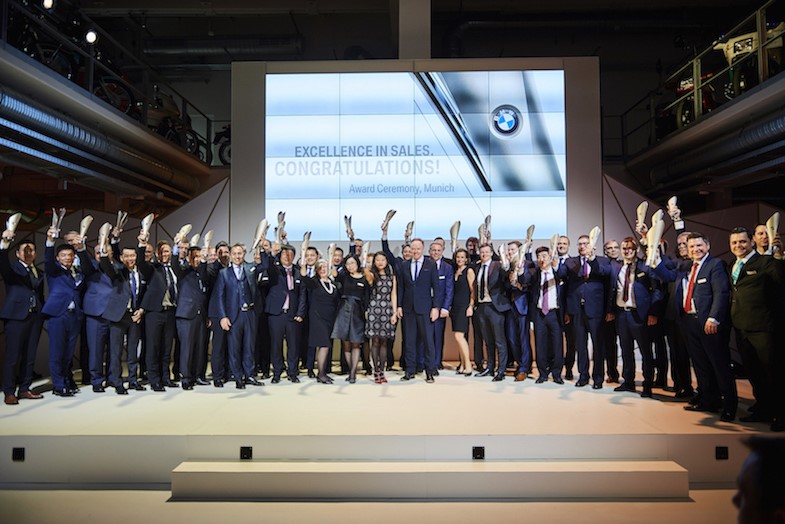 An impressive jury including BMW Excellence in Sales patron Dr Ian Robertson (HonDSc), his first-line management team, and representatives from BMW Group Corporate Quality decided on the award winners. They had a wealth of choice: 3,000 entries were received from 80 different countries. The worldwide finalists were assessed on their customer communication skills, plus their ability to anticipate customer demands and quickly resolve customer problems.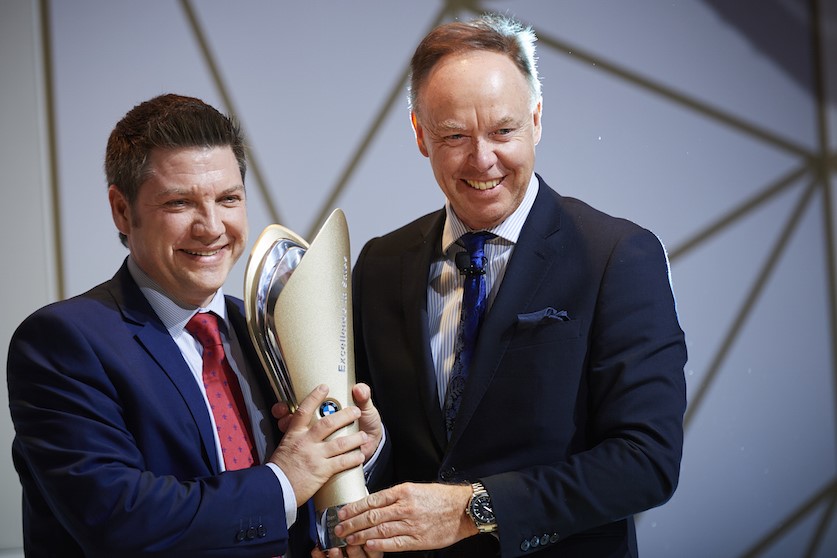 Bryan Lloyd, Lloyd Motor Group Managing Director said:

"There were only 36 nominees across six awards categories, so to have been recognised at this level in such a competitive and professional global retailer network is an exceptional honour in itself. To win this award and be honoured as the best 'BMW Retailer for Customer Care' in the world is an incredible achievement. It is a testament to our staff and our belief that a people-focussed culture delivers a great customer experience".

Over the past few years, BMW has placed a particular focus on listening to and acting upon customer feedback to ensure that every customer's experience reflects what the BMW brand stands for. Lloyd BMW has consistently achieved exceptionally high ratings from its customers hence why it is also currently the "BMW UK Retailer of the Year", holding that accolade for the second consecutive year and for the fourth time in ten years.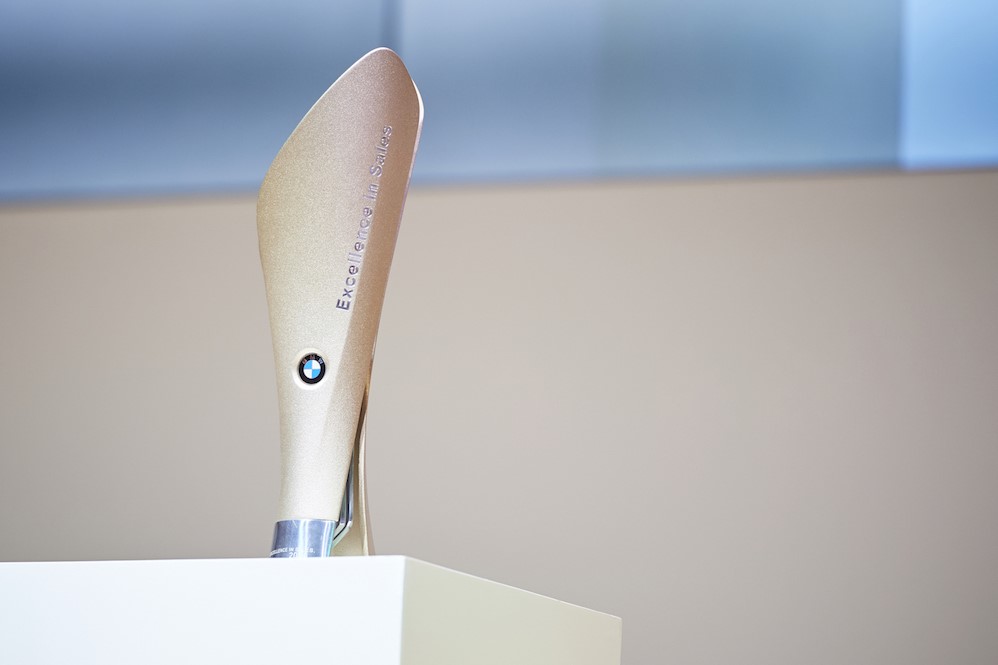 Recent Lloyd Blackpool customer feedback was highlighted in summarising the award for best 'BMW Retailer in Customer Care':
"Lloyd Blackpool were incredibly easy to deal with. The sales and service personnel remembered my needs and preferences from previous purchases and visits and showed a great understanding of what best suited me. I was given as much time and attention as I needed - no rushing making the whole experience very customer focussed and personalised."

Mark Powell, Head of Business, accepted the award in Munich, on behalf of Lloyd Blackpool. He said:

"At Lloyd Blackpool we know the key to our success is our customers, which is why we strive to put them at the heart of everything we do whether they are choosing a new BMW or maintaining their current one. Our goal isn't to simply sell them a BMW; we try to go above and beyond every day, doing everything we can to guarantee an enjoyable customer experience that's designed to accommodate everyone's unique needs."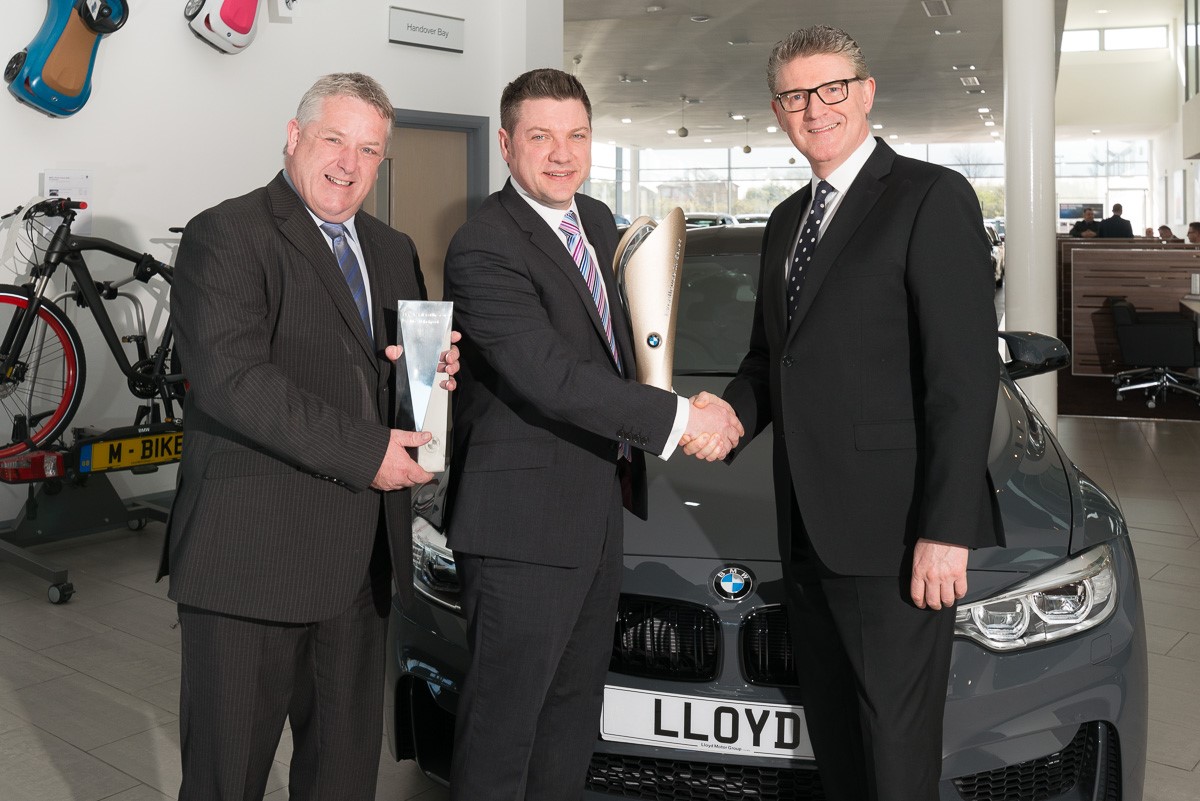 Gary Bingley, BMW and MINI Franchise Director for Lloyd Motor Group, said:

"We really appreciate BMWs recognition of our continuous focus and culture on delivering exceptional customer care across Lloyd Motor Group. Well-deserved recognition goes to the entire Lloyd Blackpool team who have been recognised as the best in the world!"

Lloyd Motor Group has six BMW retailers which are in Carlisle, Blackpool, Cockermouth, Colne, Newcastle and South Lakes. With retailers representing other leading automotive brands across the North of England and South of Scotland, this family-owned and-run business prides itself on its friendly and professional approach, which has been evident across the organisation since it was founded over four decades ago.

The BMW brand is represented by around 4,400 dealers in 150 countries. 2016 was the first year in the brand's history it sold more than 2 million vehicles with 2,003,359 delivered to customers around the world, an increase of 5.2% on the previous year. The brand offers the world's broadest range of premium electric vehicles; over 62,000 units were sold last year.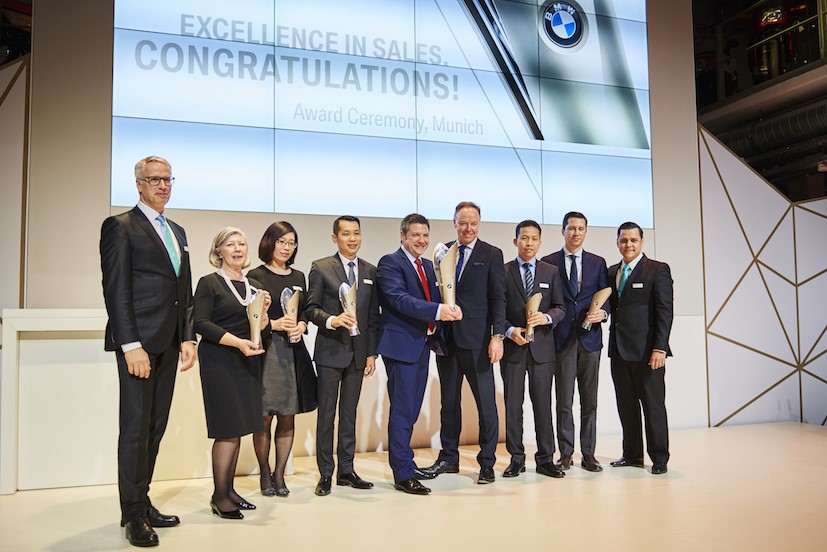 Mark Powell receiving the Global Customer Care Award from BMW Excellence in Sales patron Dr Ian Robertson (HonDSc).