21 April 2023
Meet Roy Holliday
We have finally begun moving into our new INEOS Grenadier showroom, so we thought now was the perfect time to get to know Roy Holliday, Head of Business, at the new Lloyd AllRoad and INEOS Grenadier site.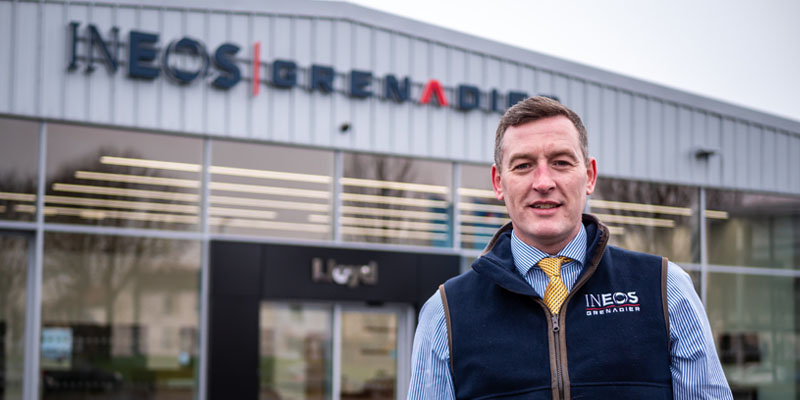 How long have you worked for Lloyd Motor Group?
I started with Lloyd Motor Group in August 2009 as a Sales Executive for Lloyd Land Rover.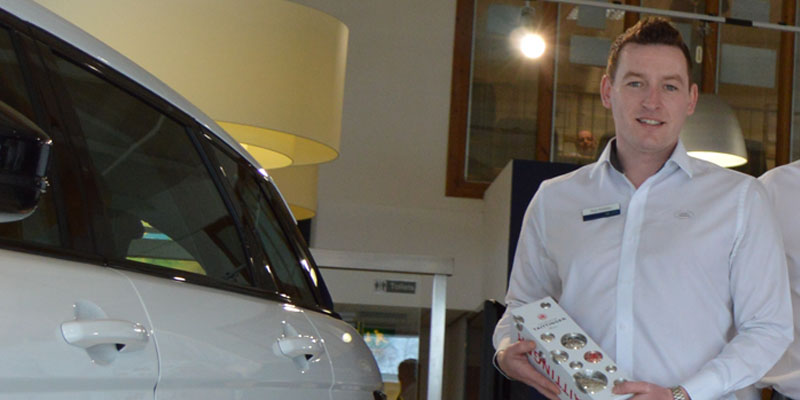 Roy pictured in 2015, Sales Executive at Lloyd Land Rover Carlisle

What do you love most about your job?
Everyday is different! In this role, I speak to everyone from customers and staff to manufacturers and suppliers. I love motivating staff and helping them to develop and gain experience within a supportive environment.

You're the Head of Business for the new INEOS Grenadier franchise - what do you like most about this new vehicle?
I've followed the Grenadier since its conception in 2017. With my Land Rover background, I loved the original Defender, and the Grenadier is a more than worthy successor. It has been designed and engineered as the ultimate 4x4; a no-nonsense built-for-purpose vehicle, and it certainly doesn't disappoint.

And it's named after a pub! Could it get any more British?!
| | |
| --- | --- |
| | Fun fact! The INEOS Grenadier is named after Jim Ratcliffe's favourite pub, The Grenadier, in Belgravia, London, where the initial idea was considered, and where a promotional presentation was shown. Roy had to visit for a pint! |

You're a busy man looking after Kia, Lloyd Used Car Centre and INEOS. Talk us through a typical work day.
As mentioned above, everyday is different…. My day usually begins at Kia where I respond to or action anything that came into the business from the previous night. Then I have a quick walk around the site to make sure everything is looking as it should, with a quick 'good morning' to all the staff. I then head down the road to do the same at Lloyd AllRoad and our Used Car Centre. Most days there will be a meeting or two to attend which vary from staff-related, customer-related, process-related, statistics etc. Myself and the managers are so customer focussed, and we are always looking at ways to improve.

What is the best advice you've ever been given?
For a long time in my life I was a short-term thinker, only looking and planning a week or a month ahead. I was given some great advice to become a medium to long-term thinker and use my short-term thinking for problem-solving instead, which seems to have worked so far!

What advice would you give to someone looking to join the motor trade?
Do it! There are so many opportunities and if you are driven and passionate you will be rewarded accordingly.

What do you like doing in your spare time?
I love my holidays and as a family, we try to get away as much as possible. Football is a big passion of mine - I stopped playing about 4 years ago (teammates might say longer) but I try to watch as much as my spare time allows.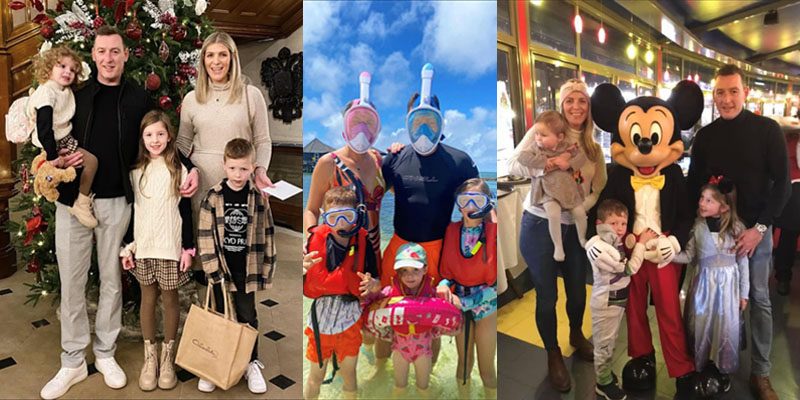 If you could invite 5 people to a dinner party, dead or alive, who would it be?
It depends who's cooking! But I would go for Sir Allan Sugar, Jeremy Clarkson, Duncan Ferguson, Lee Mack and Phil Helmuth.

Tell us 2 truths and a lie about yourself!
I have a tattoo that only my wife knows about!

I had an ESPN world poker ranking in 2008!

I have 3 kids under the age of 9!



---
The lie is number 1!