22 November 2022
TOOT: Part 6
What a brilliant few weeks, we have had since the last TOOT, with lots happening, our highlights being the Borderway Agri Expo at Rosehill with a Grenadier on show and also an INEOS Grenadier Gathering at Hounslow Hall in Buckinghamshire.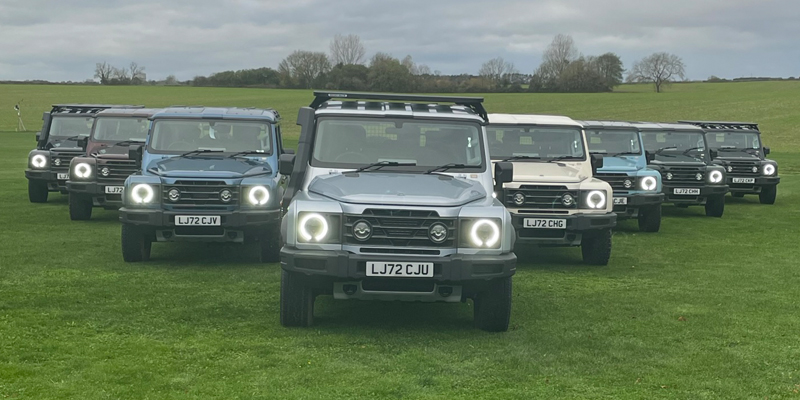 The showroom construction is looking tremendous, with our forecourt almost ready for Tarmac, glazing waiting for delivery with the wall and roof construction complete! It won't be long until we will be welcoming you to the new showroom for a coffee, a catch-up and to let you know about our Built On Purpose Grenadier.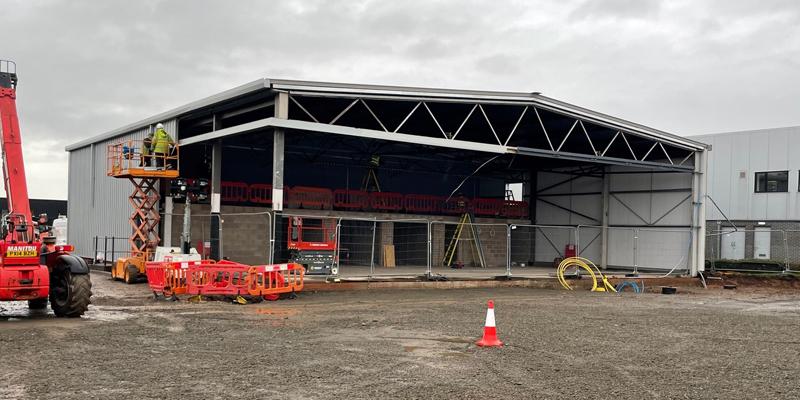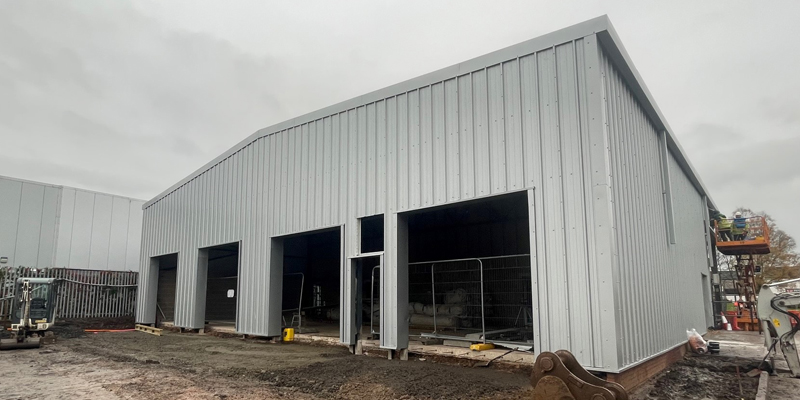 The demonstrator and showroom vehicles still aren't yet with us, it's looking like they aren't going to be with us until December or January, but of course as soon as we have them, we will have some fantastic test-driving opportunities for customers and potential customers.

Borderway Agri Expo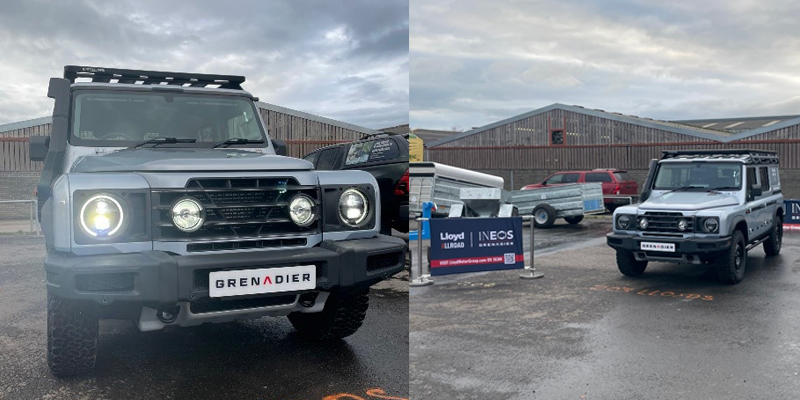 As mentioned, we were very lucky to have a Grenadier prototype for one day only at the Borderway Agri Expo and what a fantastic reception we had with it! Finished in Sterling Silver with a Full Roof Rack it looked brilliant! With Dave from INEOS UK on hand to assist myself and David to help with customer questions and queries, it really was a brilliant day and we cannot wait to have the demonstrator and showroom vehicle to show more people every day!

Have a look at some of the photos taken at the event below by myself and David.



Tim Aspinall, Brand Manager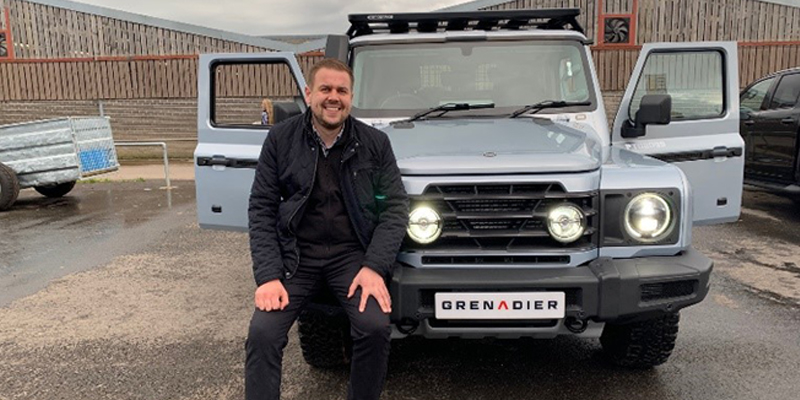 David Fowler, Sales Specialist

Grenadier Gathering, Brackley, Hounslow Hall Buckinghamshire


Myself and David were lucky enough to spend 2 days talking all things Grenadier with INEOS UK (one of our favourite hobbies). Learning several different fantastic plans INEOS UK have in the pipeline for the months and years to come and we couldn't be more excited.

With INEOS's partnership with the Mercedes AMG Petronas Formula 1 Team, it gave us a brilliant opportunity to have a full guided tour of the Formula 1 site in Brackley. David, who is a huge F1 and Mercedes Fan was like a kid on Christmas Day! Seeing how the technology is used here you can see why INEOS partnered with them. We even saw the transfer case which had been tested on the same machine the Mercedes Formula 1 gearboxes so you can see how rigorous the testing has been on even a small part such as this.

The next day we were lucky enough to drive the Grenadier on an off-road course which wasn't quite as harsh as Graythwaite but it was still a brilliant test for the vehicle. The car we drove managed to do the course in the standard Bridgestone All-Terrain tyres which coped incredibly well.

Here are some photographs from our trip.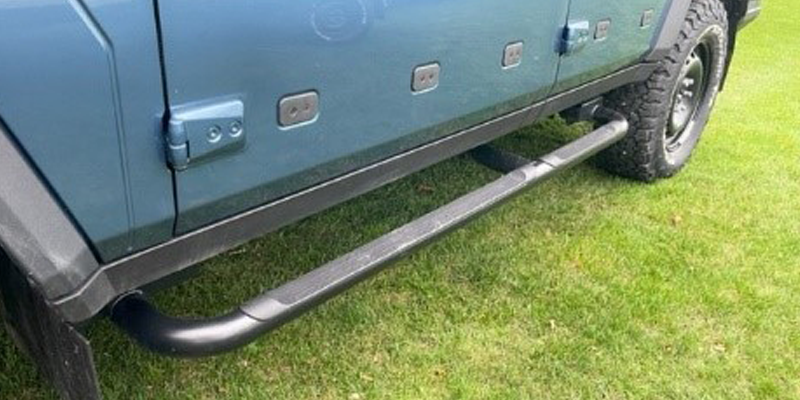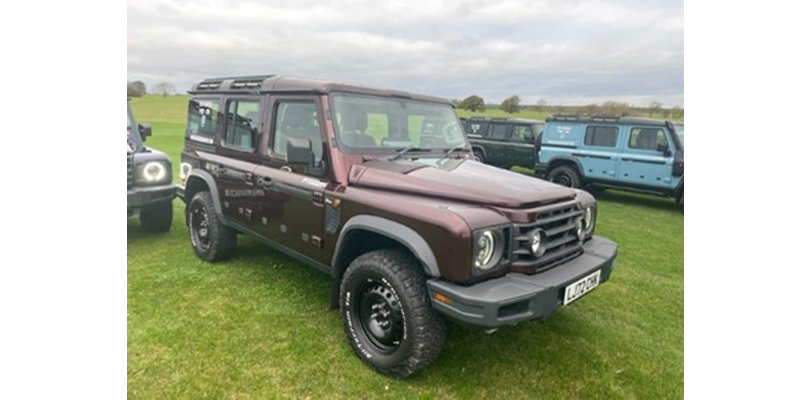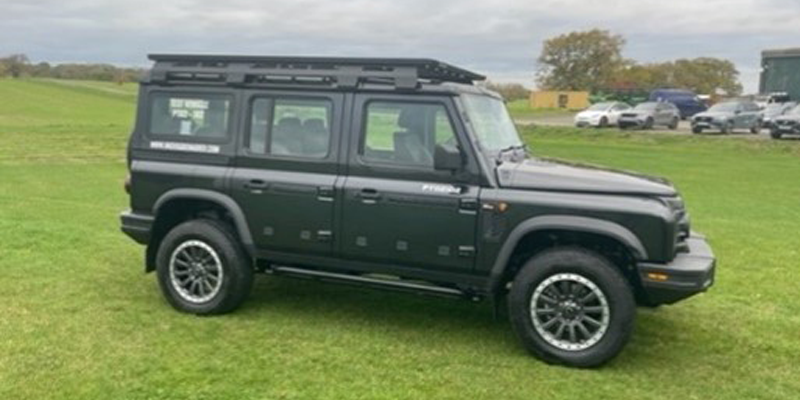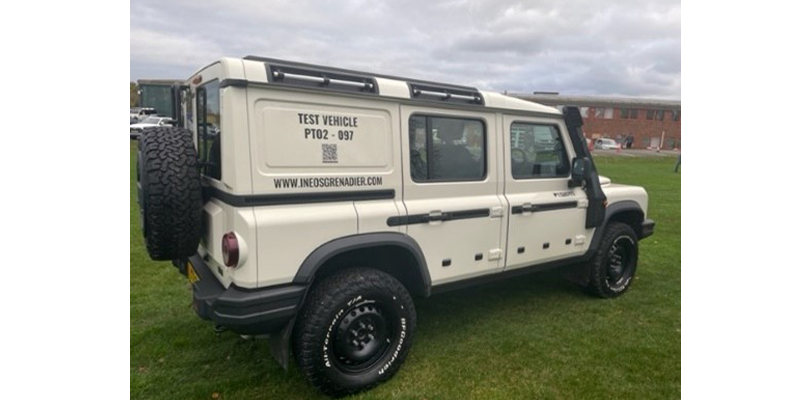 ---
TOP TRUMPS x 3
5.5T Front Winch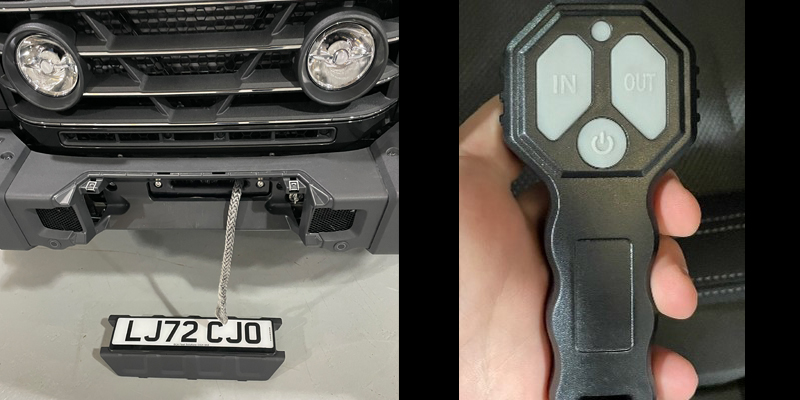 This high-performance winch is manufactured by NATO suppliers, Red Winches. Strong, precision-engineered, military-grade and fully integrated into the front bumper, it offers 5.5 tonnes of winching power.
- Easily remove the winch cover just behind the numberplate with 2-quarter turn integrated screws
- Fully integrated with the vehicle, the built-in safety feature means it won't operate unless the gearbox is in the correct position
- Uprated springs on the front to cope with the extra weight
- Remote control, tailored for only your winch, allowing you to operate from a safe distance
- 15m cable, which will float on water
- Made out of milled parts, not cast which makes it much stronger and less prone to failure
---
Compass and Altimeter




Built into the dashboard with both a compass (and degree heading) and an altimeter (to show your height above sea level). A fantastic option for all, it also really suits the dashboard and utility look to the interior.
---
Foldable Tailgate Camp Table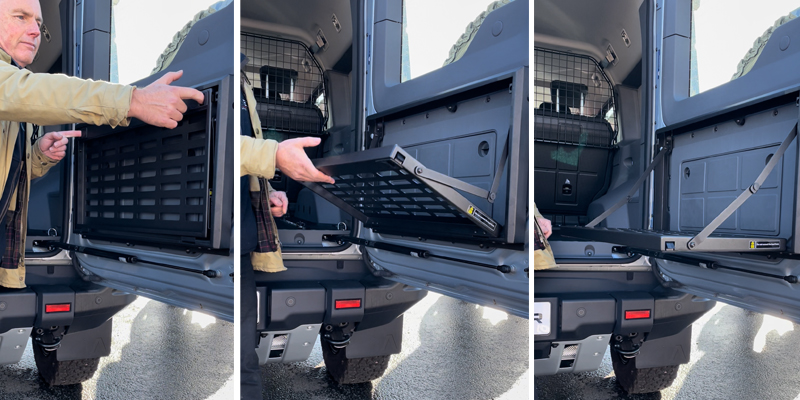 A fully fitted and fully collapsible table on the inside of the rear door, a brilliant accessory for anyone whether camping, shooting or working.

That's all from me. Keep an eye out for our next Toot!

All the best, Tim