27 September 2022
TOOT: Part 4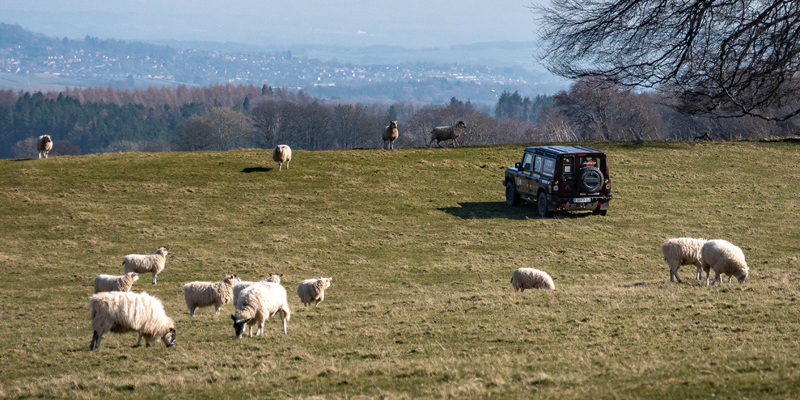 Welcome to part 4 of our Grenadier Newsletter 'TOOT'
We are getting closer to both having the vehicle here and our brand new, Built On Purpose showroom opening!

We have attended two events since our last TOOT update; the Westmorland show and the Kelso Sheep Sales. The Westmorland Show was a fantastic 2 days. It was also the first event our new Sales Specialist, David Fowler has been to with INEOS. Unfortunately, we didn't have the INEOS Grenadier there with us on our stand but that didn't stop us spreading the word, (in the rain!) INEOS did provide a vehicle for the show which was great as we were able to send people over so they could speak with the Pro Drivers and learn even more about the Grenadier.


David with the INEOS Grenadier at the Dumfries Show (left) and David at the Westmorland Show (right)

The building work is ramping up every day for our new dealership, Lloyd AllRoad, which will be home to the INEOS Grenadier showroom and workshop service centre, along with our pre-owned 4x4 and pickup truck selection. Look at the progress!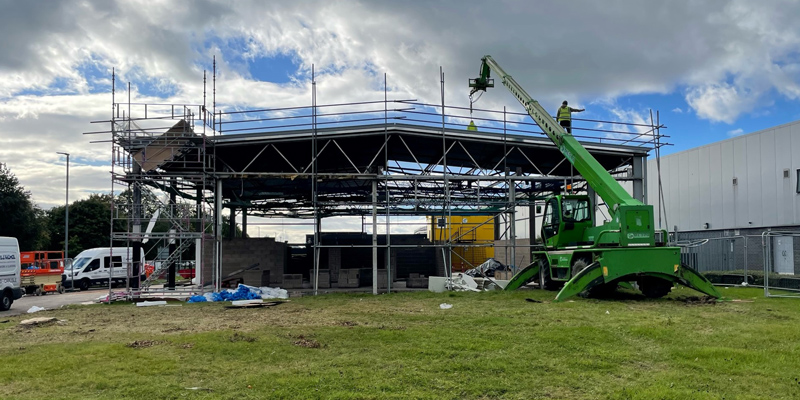 We are currently operating out of our Lloyd Used Car Centre Showroom whilst the INEOS Grenadier and Lloyd AllRoad showroom is under development. You can find us on Kingstown Industrial Estate, Carlisle, CA3 0HA.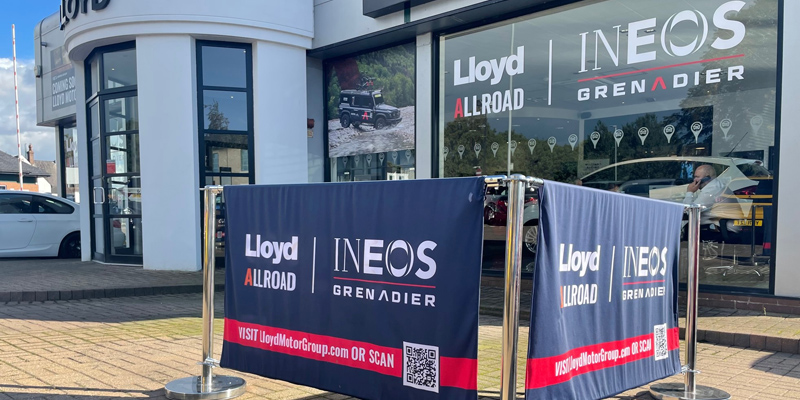 The next month should be very exciting with our showroom and demonstrator vehicles arriving with us. We can't wait to get customers behind the wheel and experience the Grenadier for themselves and also take the Grenadier to some popular local events, keep a look out for us.



David (left) and Tim (right) are our dedicated Lloyd AllRoad and INEOS Grenadier Specialists.
GRENADIER TOP TRUMPS: PATHFINDER NAVIGATION SYSTEM
This allows the car to track where you have been, so in an environment where points of interest are slim to none, it plots your own route, safe in the knowledge you're logging your journey, helps you retrace your steps or helps you get back to where you should be, so you'll find your way back!