25 October 2022
TOOT: Part 5
This month has been brilliant! Such a lot is happening with the new building, and David our Sales Specialist and Antony, our Technician finally got behind the wheel of the brand new 'Built On Purpose' INEOS Grenadier.

The brand new, state-of-the-art showroom construction is moving at a great pace with the 1st floor being constructed as we speak, brand new roof installed and the glazing is on its way, we will be in before we know it. The site will have plenty of customer parking as well as a state-of-the-art workshop.

The demonstrator and showroom vehicle aren't yet with us, these should be here in the next 6-8 weeks at which point we will be inviting our customers and potential customers to visit us to be able to get out in the Built-on Purpose INEOS Grenadier!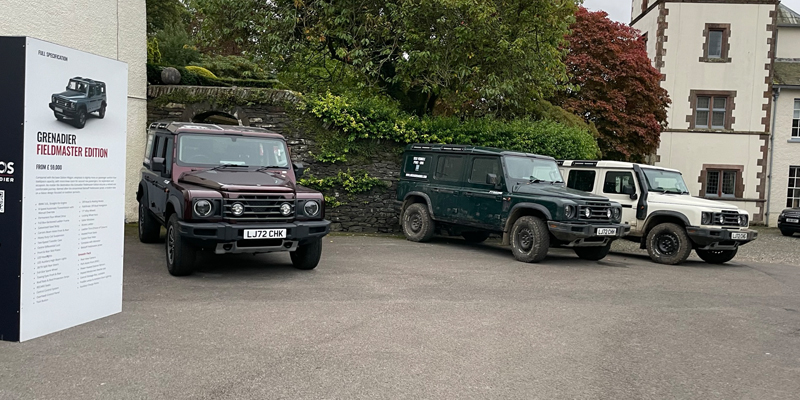 Some lucky early depositors and staff were able to visit Graythwaite House last week at an event organised by INEOS Automotive UK, where we were able to take the new INEOS Grenadier out on an extremely testing off road course. Myself, Tim our Brand Manager, was there most of the week assisting customers with any questions and also being able to take the vehicle off road, I absolutely loved the event, and being able to drive such a tremendous, extremely well-built off-road vehicle like that just solidifies what I knew the brand to be. David, our Sales Specialist, who has never driven a car off road, was amazed with the capabilities of the vehicle off road and also on tarmac but also impressed with the build quality and finished materials used on the vehicle. He cannot wait to get it on the road and into the hands of customers!

Some of our customers described the vehicle as:
"Very impressive on tarmac and off road
Extremely positive steering
The gearbox was extremely smooth
Made the offroad course effortless
Great build quality inside and out
Brilliantly weighted door, with a very great sounding closure"
Have a look at some of the photos taken at the event below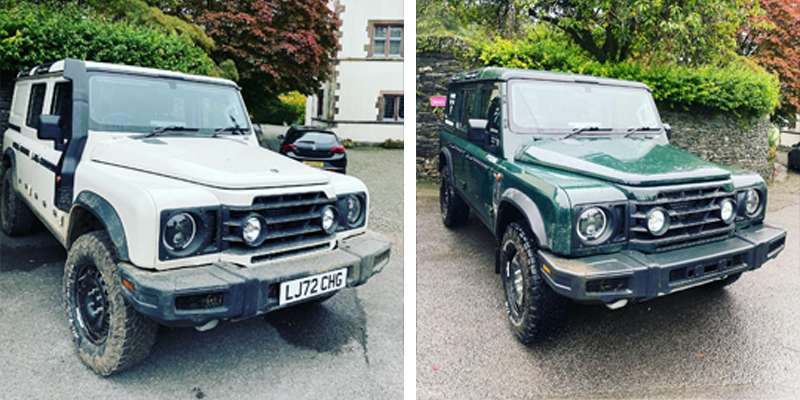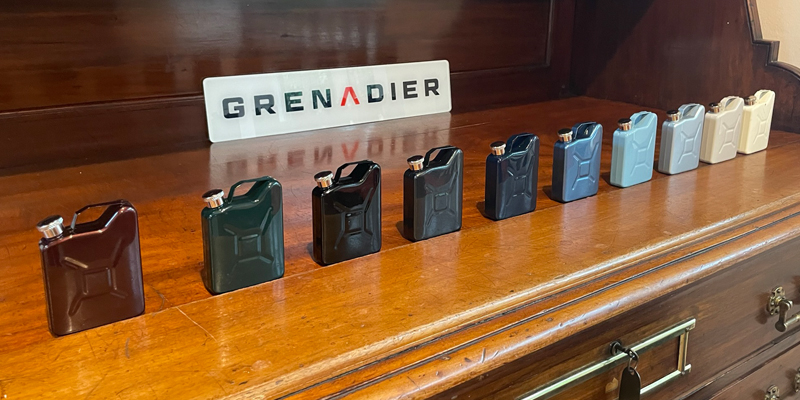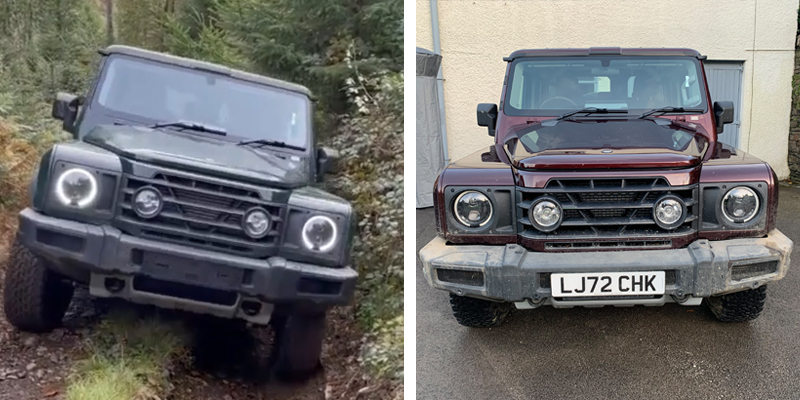 GRENADIER TOP TRUMPS: ROOF RAILS
2 on each side make it possible to strap up to 150kg onto the reinforced roof of kit up top plus the addition of four rubber roof strips that grip cargo and protect your paintwork.
Also, with the optional roof rails or full-length roof rack make it possible to store any amount of kit on top, with plenty of additional fixing kits from anything from tyres, kayaks, bikes, gas bottles, surfboards, sand ladders, pretty much anything you could want!