06 January 2023
TOOT: Part 7
Firstly, a very Merry Christmas and a Happy New Year! 2023: the year of the Grenadier!

What a brilliant end of 2022 we have had; the glazing has been installed making the showroom watertight, we had a trip down to the Glanusk Estate, South Wales to drive the INEOS Grenadier on a very testing off-road course and also, finally, having the first static pre-production prototype delivered which is now in situ in our temporary showroom at Lloyd Used Car Centre.
Showroom Progress
We will soon be able to welcome customers to our showroom. The glazing is installed, workshop doors have been fitted and the interior really starting to take shape. We can really see how brilliant and 'Built on Purpose' it truly will be.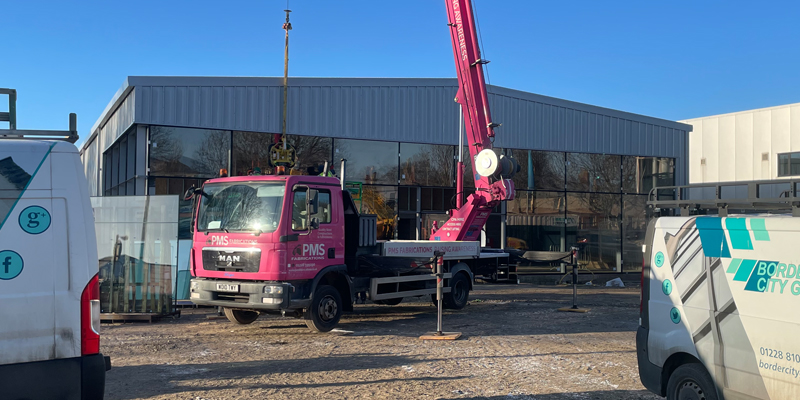 Glanusk Estate, South Wales
David, our Sales Specialist and myself visited the idyllic Glanusk Estate in South Wales for training on the INEOS Grenadier. This included expanding our knowledge about the brilliant product and an extended off-road drive for over 2 hours. The track conditions were very tricky with mud, stone, ice and water to contend with, but as expected, the INEOS Grenadier did it all with incredible ease. The estate itself is very connected with 'The Grenadiers' with several family members being in the Grenadier Guards over the years and as soon as the vehicle was discussed, the owner of the estate made sure that they would be involved with the launch of the vehicle.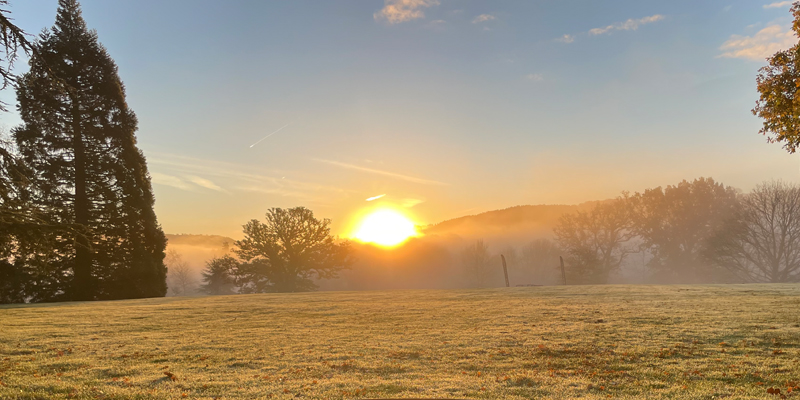 Showroom Static INEOS Grenadier
After a long wait, we are finally able to invite people to look around and sit in the new 'Built on Purpose' INEOS Grenadier. David and myself couldn't be happier to show off how incredibly engineered, amazingly well built and designed on purpose the vehicle really is. Also, the feedback from customers and potential customers has been great, with a lot of people over the moon with the quality and engineering involved with such a specialist vehicle. We cannot wait to be able to invite people down to have a drive once the demonstrator arrives, hopefully this month!


---
TOP TRUMPS – OFF ROAD AND WADING MODE
Off Road Mode
One feature the INEOS Grenadier has is an 'Off Road Mode' which is activated by the driver/passenger pressing a single button twice on the overhead control panel. Doing this will temporarily deactivate:
Park Distance Control

Seatbelt Alert

Engine Start/Stop

Wading Mode
Another brilliant feature is the 'Wading mode' (activated the same way), which will temporarily deactivate all of the above plus:
Engine Fan

Auxiliary Fan

PPF/DPF Regeneration

Air Circulation

Seat Heating

Keep a look out on our Lloyd Motor Group website and social media channels for more updates.
If you would like more details, please do not hesitate to contact myself or David on 01228 404104 or pop in for a cuppa!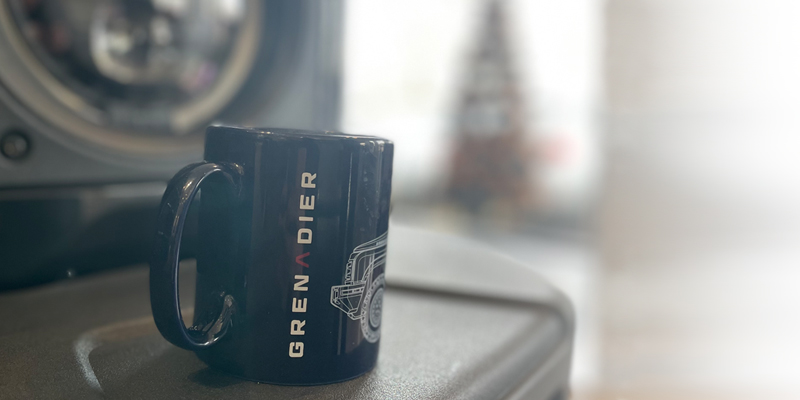 That's all from me. Keep an eye out for our next Toot!

All the best, Tim