27 July 2023
Meet Tyler Callaghan
Our team is ever-growing here at Lloyd AllRoad. We caught up with the newest member of the team, Tyler Callaghan!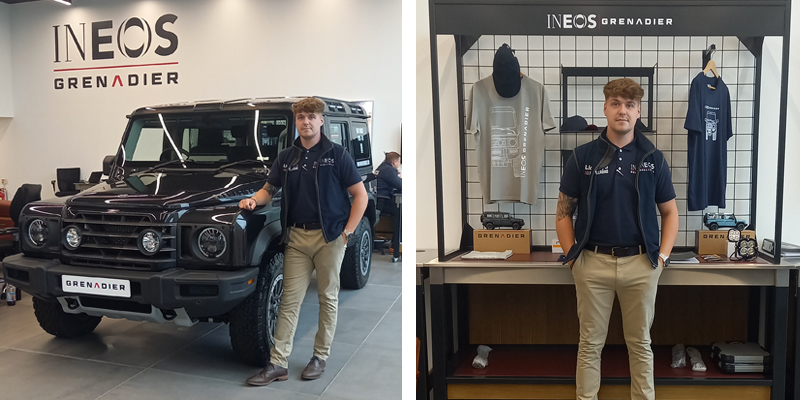 How long have you worked for Lloyd Motor Group?
2.5 years but with a short break. When this new role at INEOS came up, I was keen to come back!
Talk us through a typical day in your role.
A typical day starts with a morning debrief with Tim & Dave to get a plan of action for the day ahead. This can include ensuring vehicles are prepped in the workshop, booked in with valeters and ensuring handovers of Grenadiers, used pick-ups and 4x4s run smoothly and meet our high standards and customer expectations. My new role at INEOS has involved doing a lot of online learning and driving the Grenadier, including a little bit of offroad to get off one of the show fields as poor weather meant a lot of mud and we were one of the few vehicles to exit on our own without needing a tow from a tractor!
What do you love most about your job?
The new Grenadier and everything it represents, including offroad driving of which I've done a little bit of in my previous job.
What do you like about working for Lloyd Motor Group?
I like the camaraderie and social aspect of working for Lloyd Motor Group as it is a family-run business, and enjoy the feel of togetherness between dealerships.
What is the best advice you've ever been given?
If you do what you always do, you'll get what you've always got!
What advice would you give to someone looking to join the motor trade?
To push yourself out of your comfort zone and back yourself!
What do you like doing in your spare time?
I spend a lot of my spare time playing rugby and having a few drinks after. I also go to the gym and play golf when I get the chance.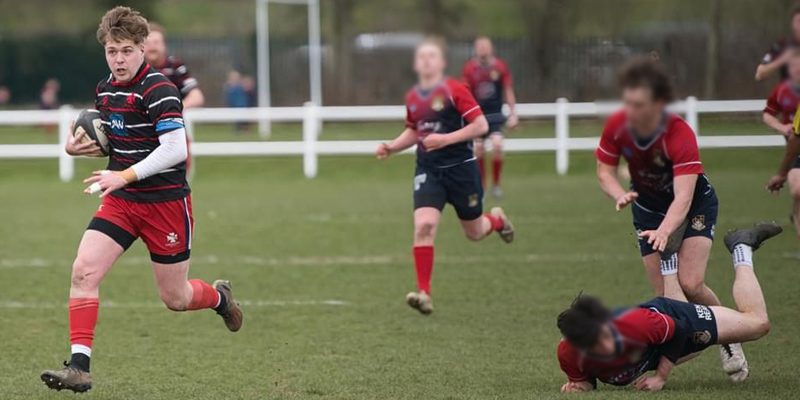 If you could invite 5 people to a dinner party, dead or alive, who would it be?
Joe Rogan, Joe Marler, Joey Diaz, Vince McMahon and Elon Musk!
Tell us 2 truths and a lie about yourself
I'm an identical twin
I've been on TV
I've made a hole in 1
OK, time for some quick fire questions...

This or That?
Vacation or staycation?
Staycation
Netflix or Amazon Prime?
Amazon Prime
Passenger or driver?
Driver
Car or bike?
Car
Phone call or text?
Text
Music or Podcasts?
Podcast
SUV or Hatchback?
SUV
Sweet or Savoury?
Savoury
Cardio or Weights?
Weights
Electric or Hybrid?
Electric
Dogs or Cats?
Dogs
Summer or Winter?
Spring?!
---
The lie is number 3! Tyler was on TV when Carlisle United played in the final at Wembley! The camera panned to him for 2 seconds so not a feature film but on TV all the same!