23 February 2023
TOOT: Part 8
Welcome back to TOOT.

We are getting closer to our goal with every issue and we think the next TOOT will be the biggest ever!

What a fantastic month we have had; with the biggest news being that the worldwide press have been out in the brand new 'Built on Purpose' INEOS Grenadier!



INEOS Grenadier Expedition - Fieldmaster in Donny Grey in quarry

Starting off in Inverness, then onto Adverikie Estate, in the Scottish Highlands, then down into England, eventually finishing off at The Grenadier Pub in Belgravia, London.

The INEOS Grenadier has received some fantastic reviews as we hoped, here's a snippet of what has been said about the vehicle.

"Bottom line is, I came away really wanting a Grenadier, and I've spent several hours on the website configurator since the launch. I'd use it every day for 30 years."
Mark Walton (Car Magazine, UK)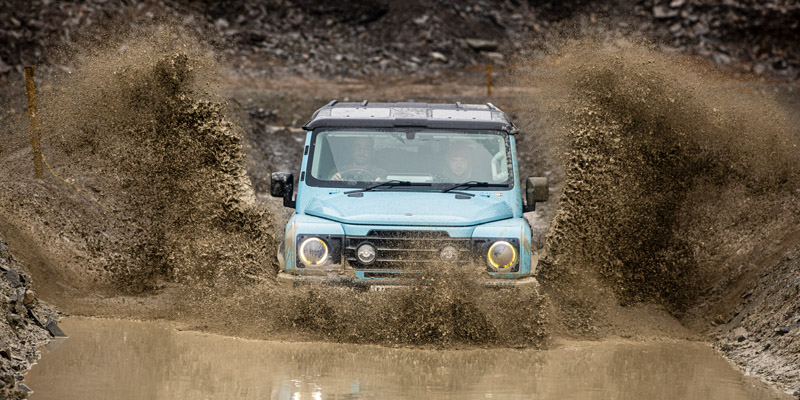 INEOS Grenadier Expedition - Fieldmaster in Eldoret Blue with Inky Black Roof in quarry water splash
"The Grenadier is exceptionally well-engineered and does exactly what it sets out to do: go places most cars can't without falling apart, and do it with some imagination and a dose of British idiosyncrasy. It's also more accomplished on-road than its rivals, and almost as good as the Mercedes G-Wagen, a vehicle made by the company that invented the car in the first place. Only rather less expensive.''
Jason Barlow (Top Gear, UK)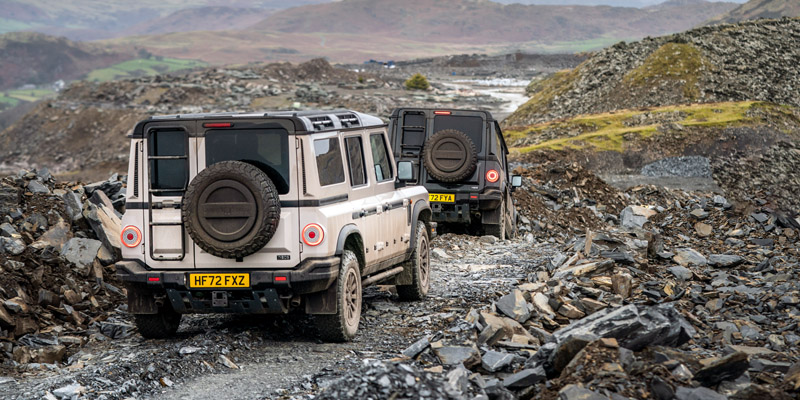 INEOS Grenadier Expedition - Fieldmaster in Magic Mushroom with Inky Black Roof Fieldmaster in Donny Grey on quarry track
"The driving position is, likewise, excellent, with everything falling, centrally to the driver, with little to no offset.''
Phil Huff (Professional 4x4 and PickUp, UK)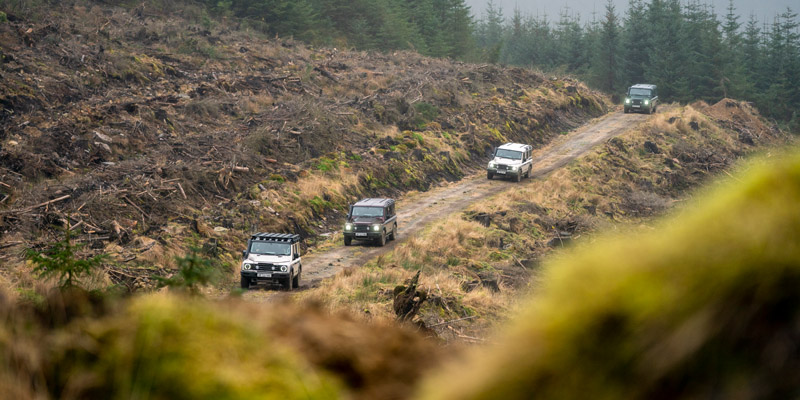 INEOS Grenadier Expedition in Forest trail convoy
"Almost as impressive as the Grenadier's off-road performance, however, was the way it goes on regular metalled surfaces... doors that actually shut properly, taught and precise steering and minimal body roll despite the pliant, off-road suspension. Top speed is only around 90mph, but the car will cruise comfortably at 70."
Simon De Burton (The Spectator, UK)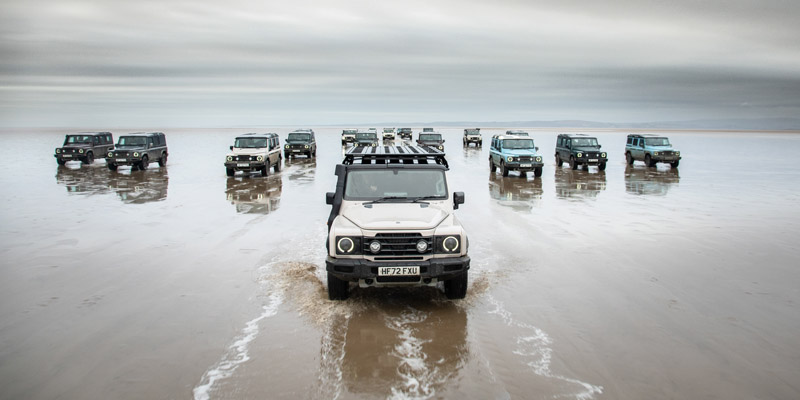 INEOS Grenadier Expedition - Morecambe Bay crossing convoy
"At its core is very smart design, a real depth of off-road insight and tough engineering - DNA that happily shuns the shift to the softer side for many off-roaders these days. Our initial driving impressions and INEOS' local development testing suggests all the boxes have been ticked."
Mike Sinclair (Carsales, Australia)
INEOS Grenadier Expedition - Morecambe Bay crossing convoy
"You guys did a helluva job. I think it's going to be flying off the dealership floors. I love it.
I'll miss it when I return to South Africa.
Anton Willemse (Afrika4x4, South Africa)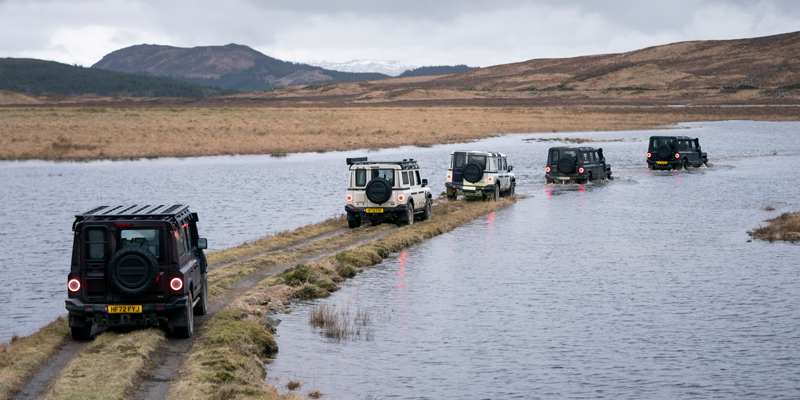 INEOS Grenadier Expedition - Scottish Trail convoy
"Inside, the Ineos Grenadier is unlike any modern car you've seen. We've become so used to minimisation and enormous glass screens that seeing something that's gone back to the basics brings a song to the heart."
Willem van de Putte (IOL Motoring, South Africa)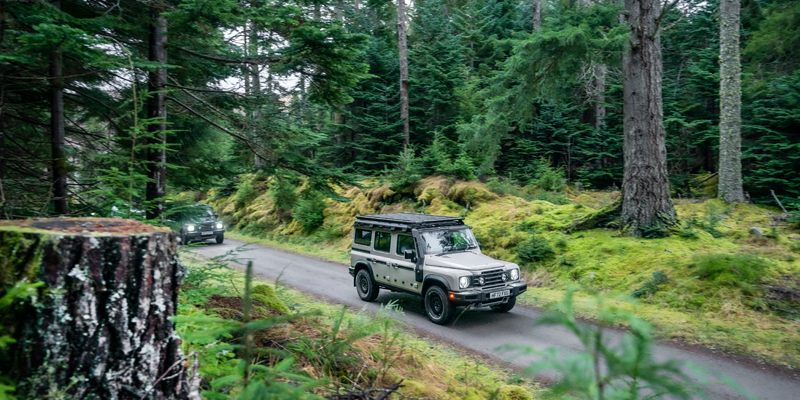 INEOS Grenadier Expedition - Trialmaster in Magic Mushroom with Inky Black Roof

As you can probably guess, we are over the moon with how the press have received the vehicle. David and myself have had the opportunity a couple of times to drive the vehicle off road. We were extremely impressed and we feel very excited to get the vehicles into our customers hands!

Other tremendous news which we are very happy about is that we're are ever so close to moving into our brand new 'Built On Purpose' INEOS Grenadier showroom. By the end of this week, we should be looking at finishing off the internal fittings and hoping to be in within the next 4 weeks. We cannot wait to welcome all customers old and new to the new showroom.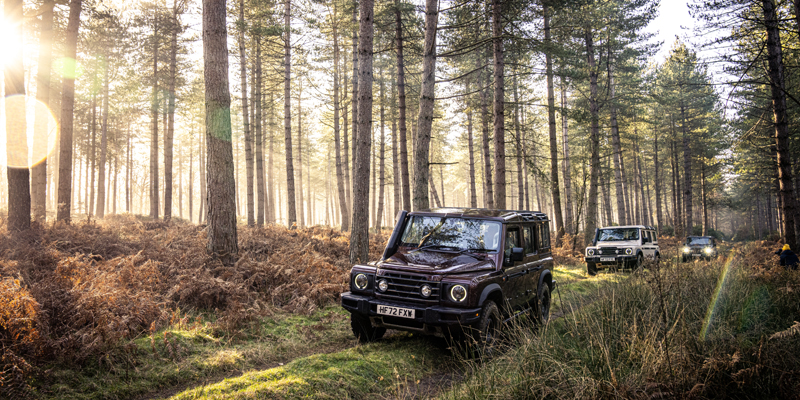 INEOS Grenadier Expedition - Trialmaster in Queens Red

Keep a look out on our Lloyd Motor Group website and social media channels for more updates.
If you would like more details, please do not hesitate to contact myself or David on 01228 404104

That's all from me. Keep an eye out for our next Toot!

All the best, Tim