21 December 2021
Neil Wilson is celebrating an amazing 40 years of success at Lloyd Motor Group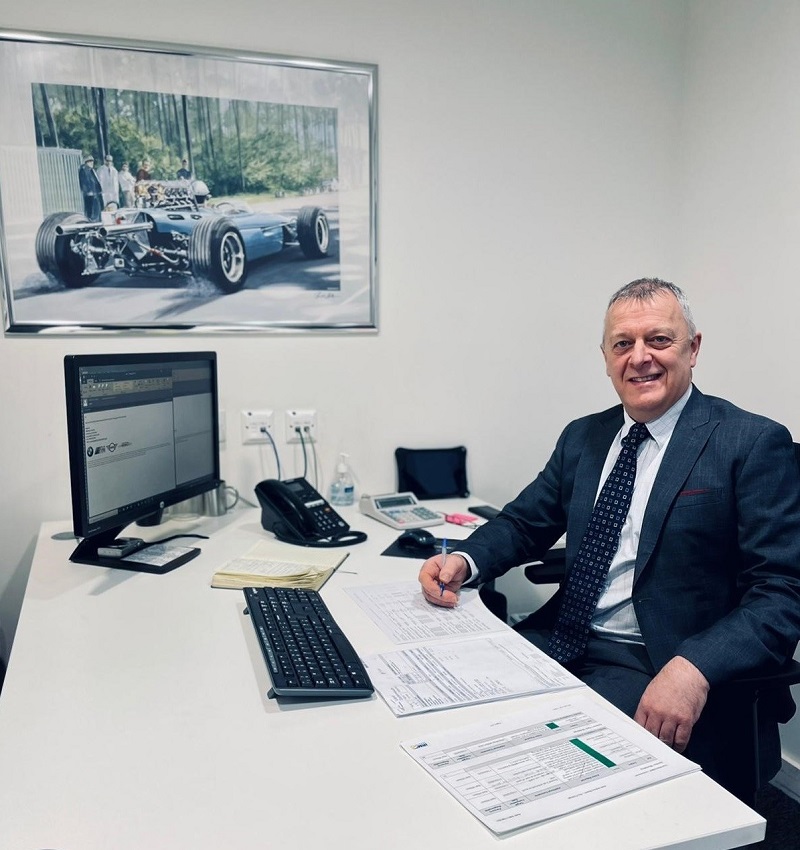 From all of us here at Lloyd Motor Group, we would like to congratulate Neil Wilson for his incredible 40 years of service. Neil started his career with Lloyds back in the early 80's and has been a permanent fixture within the Service Team at Lloyd Cockermouth ever since.

After seeing such progressive changes to Lloyd Motor Group's succesful journey, Neil shares his career beginnings with us from the site where it all began, his key to success and some brilliant retro photographs of him 'back in the day'.

Tell us a bit about yourself:
I was born in Workington 1963 and was the eldest of 3 brothers and one older sister. I attended Ashfield Infant and Junior School and then Moorclose and Workington Grammar Schools.
Married in 1986 to Margaret and have two boys, Darren and Jack and living in Low Seaton, Workington.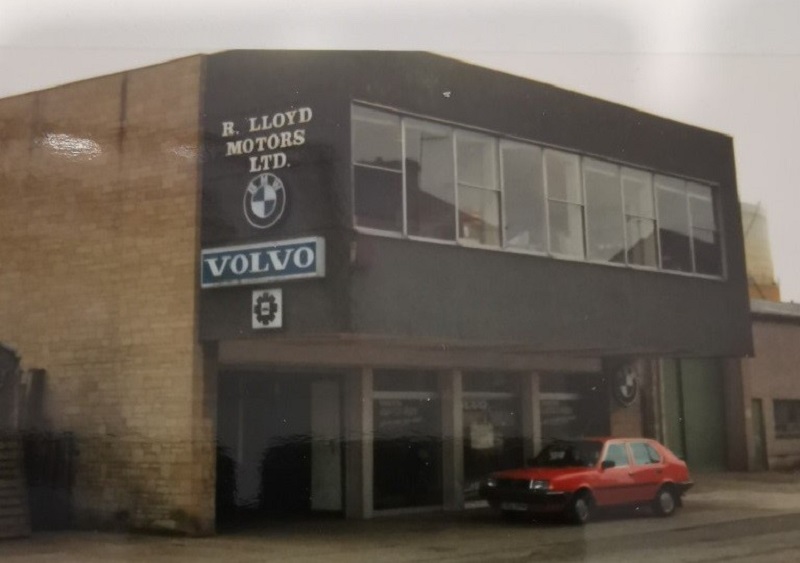 The two car BMW and Volvo showroom at Derwent Street, Cockermouth in 1981

Tell us about your career development:
I joined R Lloyd Motors Ltd in December 1981 as a fresh faced 18 year old working from Derwent Street in Cockermouth as a Parts advisor. It was the very first Lloyd Motor Group dealership with a two car showroom – 1 x BMW and 1x Volvo!
We then moved to our current Low Road site in 1988 and was then made Parts Manager in 1989. I then took on the Aftersales Manager role in 2006 and am now currently enjoying a second stint as Parts Manager.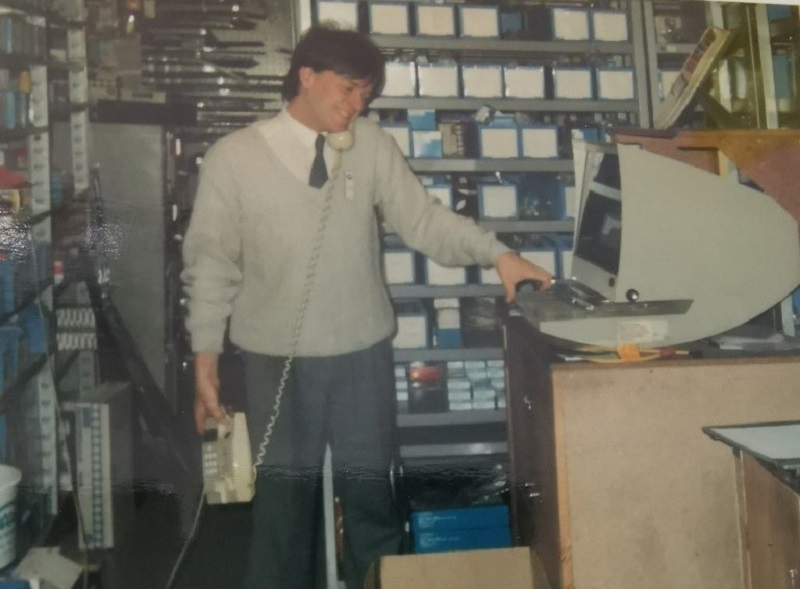 Neil juggling the phone and microfiche viewer at Derwent Street, Cockermouth in 1984

What has been the biggest change in the motor industry since you started?
Driver comforts have always improved over the years. In 1981 radios, aerials, speakers etc. weren't standard on BMWs and some cars only came with one door mirror or one sun visor so you had to order and fit the opposite side if you wanted a pair on the car. Under the bonnet has seen incredible changes to engine management and drive line systems and advances in new technology training keeps our technicians at the forefront of new developments.
In 1981 parts Stock Control was using an old Cardex system and in 1984 we got our first computer. The IT development of our Dealer Systems has brought continuous changes and innovations over the years.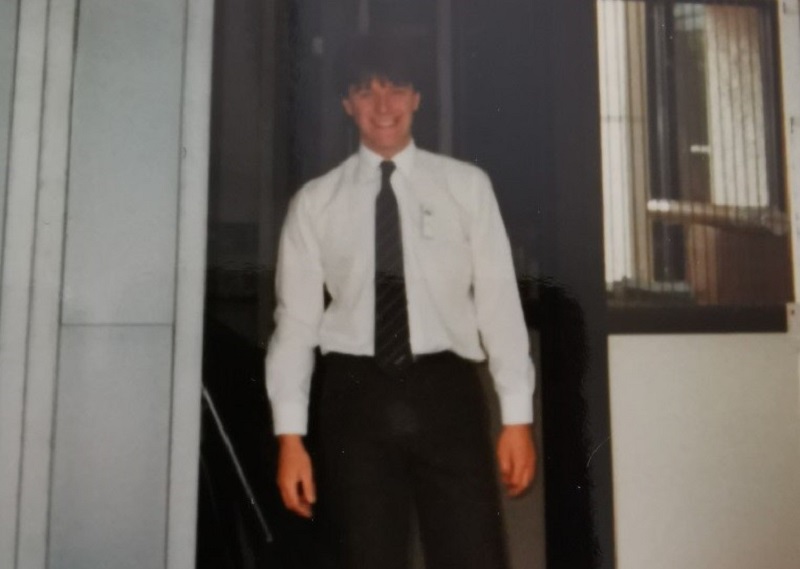 Looking rather dapper at Lloyd Cockermouth's Low Road site in 1988

What is your key to success?
Work hard, work smart and supporting all colleagues to allow them to do their jobs effectively.
Also, persistence and stamina for those times when only committing to very long hours would see the job through.

What has been your favourite company car?
The Volvo XC60 is a favorite, it just does everything you could want.
The new all electric BMW iX3 that I drive is a great car and is a radical change from all other cars driven over the last 40 years.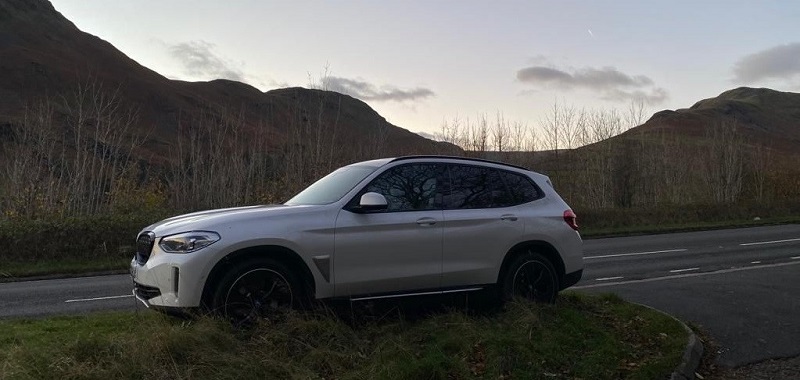 The amazing all electric BMW iX3 - Neil's current company car

What does the future hold for the motor trade?
More great cars, with advanced telematics providing instant diagnostic and updates, plus the possibility of some type of autonomous driving which we can already see and use in some of the current BMW range.

How do you relax when not at work?
Listening to music and going to Rock Concerts and Festivals has always been a great passion and I've seen many great bands over the years from AC/DC to ZZ Top.
We regularly go to see many new younger bands who are not headliners, but still produce some fantastic music, bands like Whiskey Myers, The Cadillac Three, Big Boy Bloater, Clutch, Greta Van Fleet, Wille & the Bandits, The Dust Coda among many great artists working hard to make a living in this industry. I encourage anyone to get out and go see the new artists as they're often very talented and personable.

I also go to Silverstone for the Formula 1 Grand Prix every year and first went there in 1986 with a group of us from Lloyd Motors with Nigel Mansell winning a very memorable race. Rugby League and Liverpool Football Club are also passions of mine that I follow very closely.

DIY takes up a lot of time and is something I also enjoy. I'm currently finishing off our old living room where I accidentally discovered an unknown fresh water well which will be on display complete with lighting!