29 March 2023
Lloyd BMW Carlisle are Aftersales Award Winners.
Back in late January this year, the BMW & MINI Retailer of the Year Awards were held in Liverpool to celebrate BMW and MINI retailers across the network, acknowledging their dedication and performance in categories including Sales, Marketing, and Sustainability.

On the evening Lloyd BMW Carlisle were delighted to win the BMW Aftersales Retailer of the Year award for 2022 and were recently visited by BMW UK Aftersales Director, Mario Moser, who delivered the prestigious award to Craig Bowers, Head of Business at Lloyd BMW & MINI Carlisle.

Craig said "The BMW Aftersales award is one of the most sought-after awards amongst BMW centres in the UK. It includes customer feedback and service performance indicators that are measured throughout the year, so receiving this award is a tremendous honour. Our team in Carlisle have shown just how talented and hard-working they are. We are especially grateful to all our customers who shared positive feedback about their experiences at Lloyd Carlisle BMW."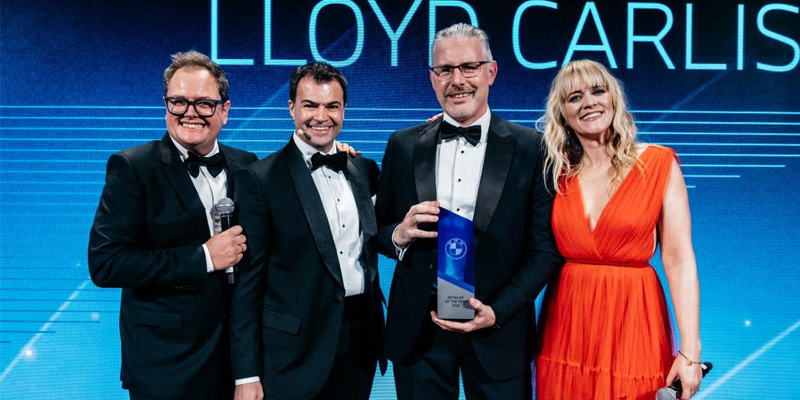 Craig Bowers, Head of Business at Lloyd BMW & MINI Carlisle, collecting the BMW award for Aftersales.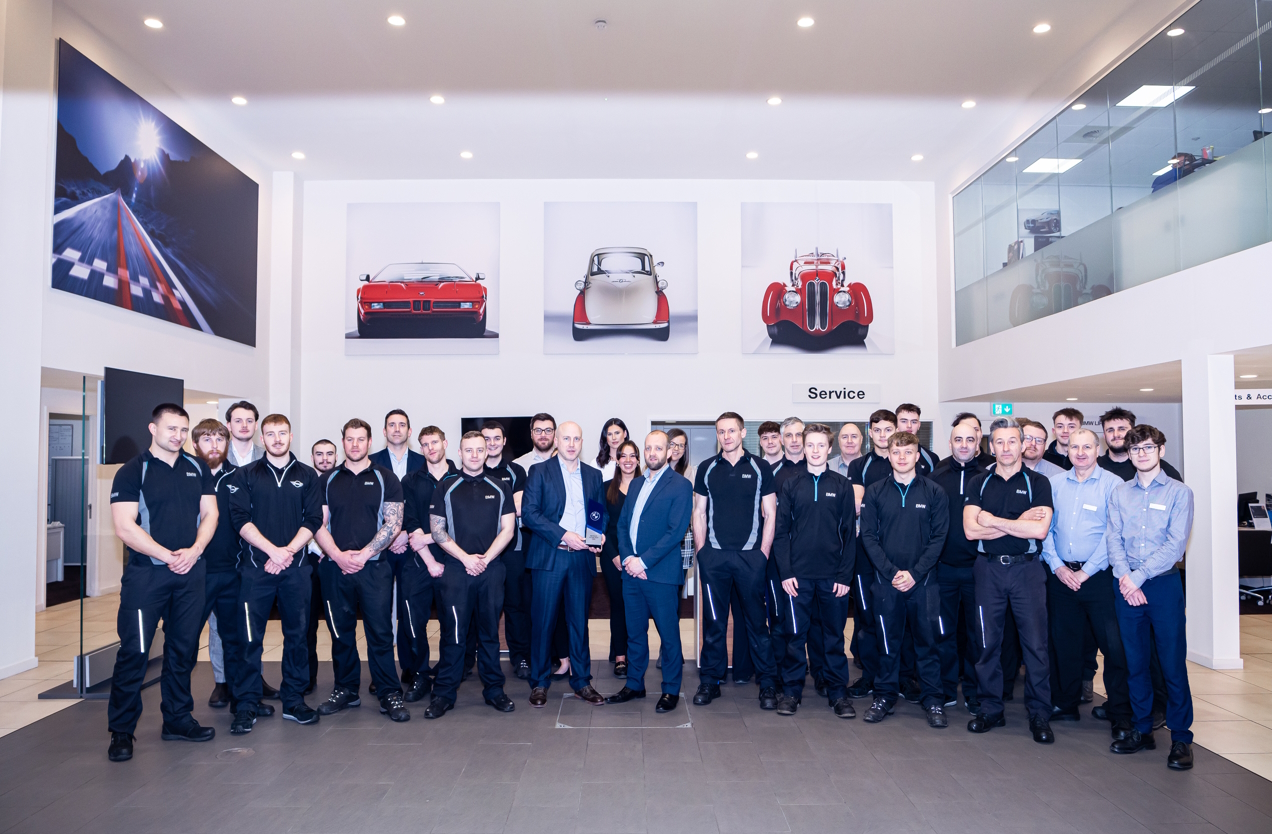 The whole Lloyd BMW Carlisle Aftersales team with the coveted BMW Aftersales of the Year award.

Gareth Hollins, General Service Manager for Lloyd BMW Carlisle, commented: "We are all delighted to receive this award and my thanks goes out to the whole team for their hard work and dedication."
"Over the years we have been very successful in caring for customers both within and outside of our catchment area. We often have customers travel past their local dealer to use our services. We are proud to have been No.1 in the UK for Customer Satisfaction for 12 months in a row."

Gareth added: "Last year BMW UK developed multiple systems further helping us support both our local and distanced customers. These support systems include; ProActive Customer Care - monitoring customers vehicles and notifying us of any issues, Remote Diagnosis - allowing us to diagnose customers vehicle before they visit site, Personalised Pricing helping us offer a more cost-effective solution for customers with vehicles older than 3 years and the further development of the MyBMW & MyMINI app allowing customers to be more connected to us as a dealer as well as their vehicles."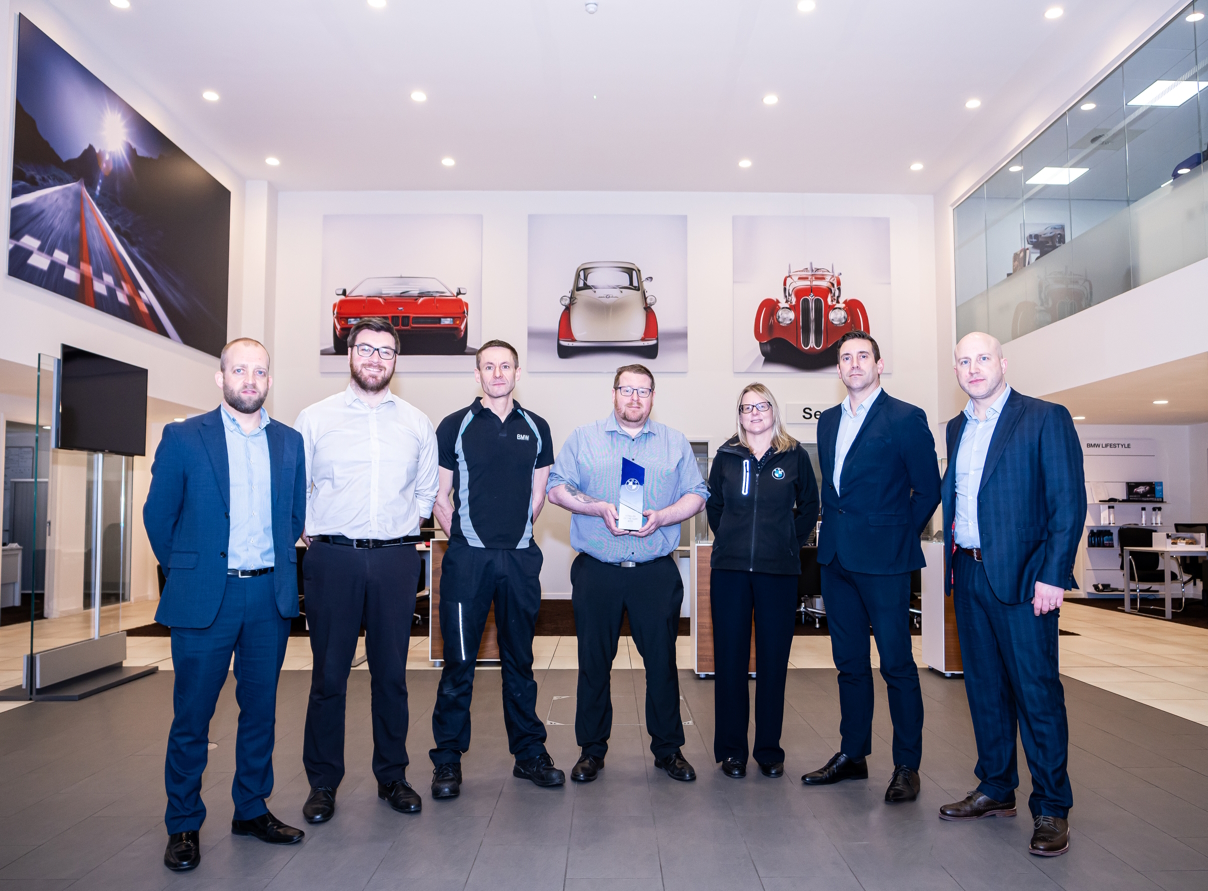 The Lloyd BMW Carlisle Aftersales Management Team - Left to right - Steven Paterson (Parts Manager), Tony Forster (Warranty Supervisor), Gary Dickson (Senior Master Technician), Chris Moore (Workshop Manager), Kim Aldersey (Retention Manager), Shaun Todhunter (Assistant Service Manager) and Gareth Hollins (General Service Manager).

Over the past few years, BMW has placed a particular focus on listening to and acting upon customer feedback to ensure that every customer's experience reflects what the BMW brand stands for.

Lloyd BMW Carlisle Parts Manager, Steven Paterson, commented: "This achievement is a testament to all the hard work that goes on behind the scenes here at Lloyd BMW Carlisle. Each team plays a vital role in making sure customers get the highest quality service. Our experienced Parts Team are a vital cog in a complex journey each vehicle has when it gets brought in for a service or repair and we always carry high levels of genuine BMW and MINI parts in stock so that customers vehicles are back out on the road as soon as possible."

As well as this accolade, Lloyd Carlisle MINI, Lloyd South Lakes BMW and Lloyd South Lakes MINI were all nominated for Aftersales awards. A fantastic effort from all teams that topped off a very successful evening for the group.

Lloyd Motor Group have 6 BMW and MINI centres across northern England, located in Blackpool, Carlisle, Cockermouth, Colne, Newcastle and the South Lakes. Starting their story in 1976, Lloyd Motor Group have been operating for almost half a century, and pride themselves on second to none customer service and care.

Due to the group's continued success and acquisitions, they are always looking for new talent to join their growing team, and are dedicated to providing their people with opportunities for training, growth and career progression.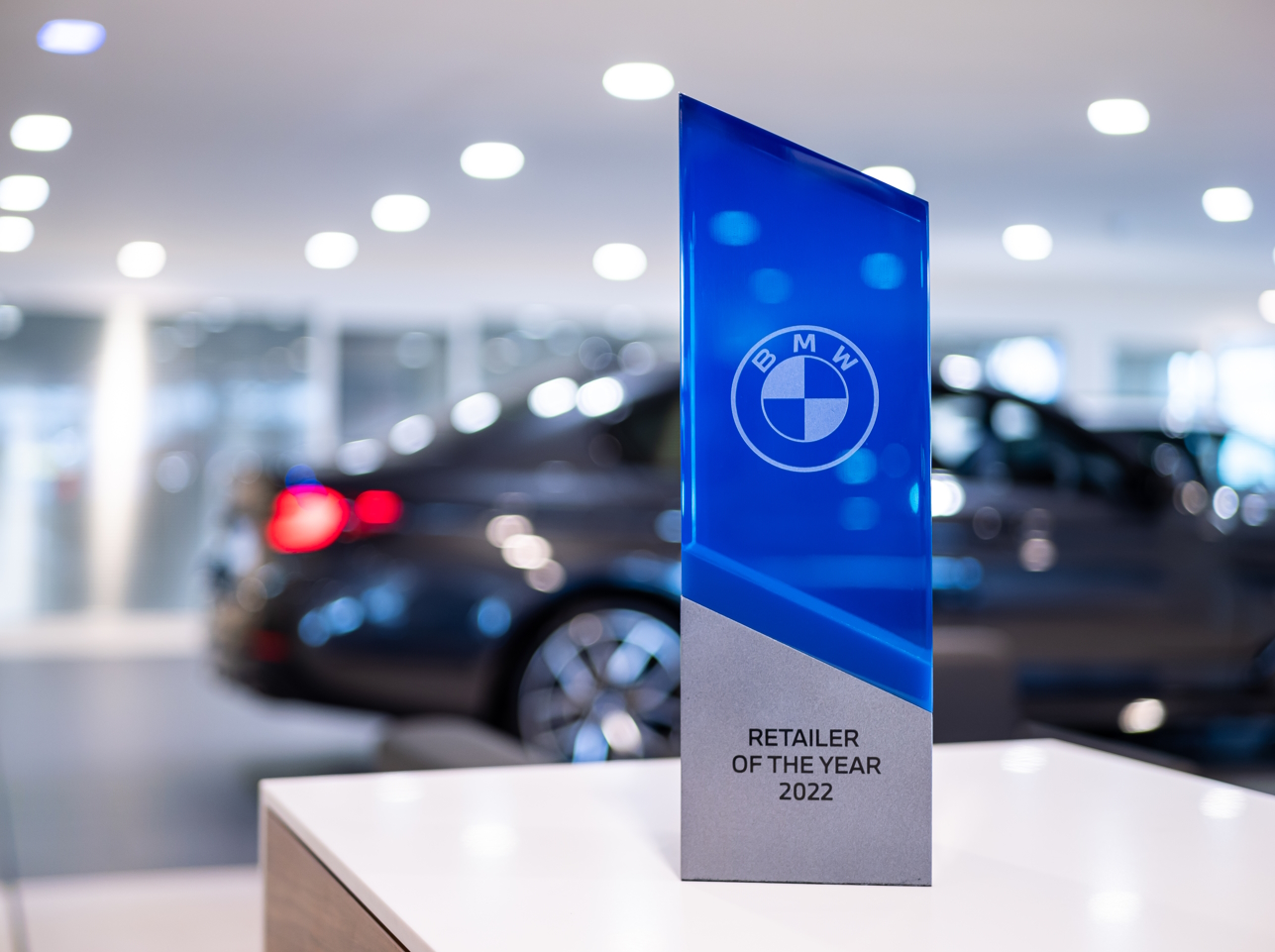 The Aftersales Award now has pride of place at Lloyd BMW Carlisle.